Tomorrow is a big day for Blizzard. Patch 7.2 drops for World of Warcraft (the largest content patch in history) and Hearthstone's Year of the Kraken comes to end welcoming The Year of the Mammoth. Leading in to the April release of the latest expansion Journey to Un'goro, Hearthstone is offering a traditional transition readying it's players for the upcoming changes.

These changes include the rotation of The Grand Tournament, Blackrock Mountain and the League of Explorers being taken out Standard, as well as a couple of Classic cards being rotated into Wild mode all to make room for the upcoming content of the latest expansion. With the end of an era comes celebration, and Blizzard have a whole week of rewards lined up for the build up to the latest expansion. Here's a short list of the daily rewards you can get from Tomorrow until April 5th.
March 29: 50 gold
March 30: Mean Streets of Gadgetzan card pack
March 31: 100 Dust
April 1: Whispers of the Old Gods card pack
April 2: Journey to Un'Goro card pack
April 3: 50 gold
April 4: Journey to Un'Goro card pack
The final reward, on April 5th, is The Golden Volcanosaur, which is quite pretty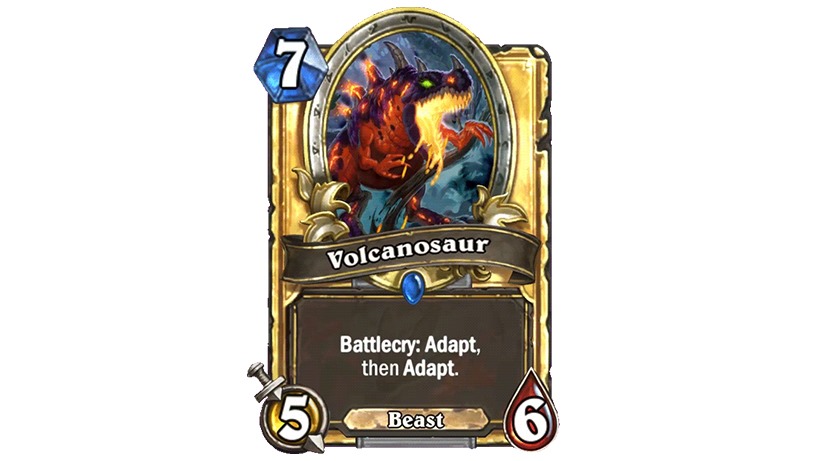 Getting your Gold Volcanosaur is a once off opporunity. Blizzard have been very clear that those with the expansion already purchased. "To receive the golden Volcanosaur card reward, you will need to log in with a Hearthstone client that has been fully updated for Journey to Un'Goro. ," said Blizzzard in their fine print.
Don't miss out on the Golden Volcanosaur and make sure you claim all your rewards!
Last Updated: March 28, 2017