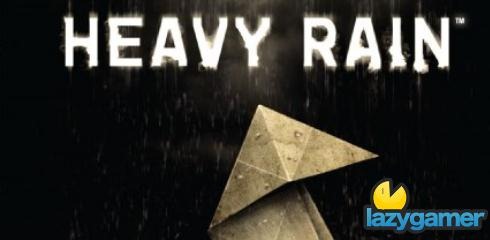 Heavy Rain is easily one of the most interesting titles of 2010, if not the entire current generation of gaming.
With it's unique take on an interactive cinema experience, developers Quantic Dreams knew that Heavy Rain was a risk, with the possibility of being something great. I believe that it is the latter, and was heavily impressed once the credits started rolling.
VGchartz have just announced that Heavy Rain has sold around half a million copies in it's first week of sales.
They have the following to say on their website with regards to the sales as well as the locations responsible:
"Preliminary sales data is in and it looks like Heavy Rain has sold around 500,000 units in week one. In key markets – around 200,000 were sold in the Americas, nearly 100,000 in the UK, over 50,000 in France and 25,000 in Japan. With good reviews, the game should see some strong sales throughout the year and could hit 1.5 million by Christmas."
I feared that gamers wouldn't embrace the odd leap of faith taken by Quantic Dreams and would cause the game to fail miserably, which in turn means that other developers would be afraid to try anything drastically different.
The sales figures, if true, are proving that there is indeed a market for experiences such as this, and if the casual movie-going world picks up on it, it could be a whole new form of entertainment in the future.
Source: VG Chartz
Last Updated: March 2, 2010