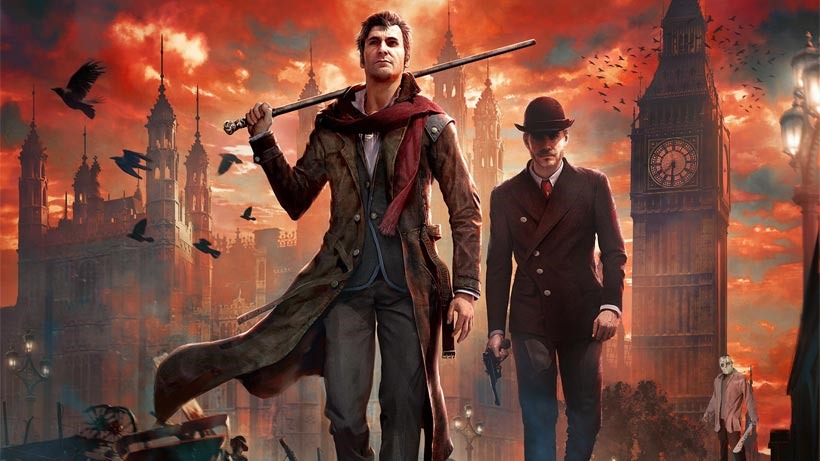 Frogwares Sherlock Holmes games excel at making you feel like an idiot, much like any conversation I have with Geoff that argues the correct usage of possession with apostrophes. But that's a good thing. Too many games delight in holding your hand these days, gently massaging clues with some sort of oil-based hint system that they rub on your weary shoulders.
Not so with these Sherlock Holmes games. They're a series which delights in confounding you, throwing enigmas your way and tripping you up with a few conundrums for good measure. Well played…jerks. Anyway, new year, new Sherlock Holmes game. Or Sherlock Holmes: The Devil's Daughter if I want to make full use of search engine optimisation.
"As the world's greatest detective, most of your daily work will focus on investigating crime scenes, tailing suspects, looking for clues, and making deductions," Chief Executive Officer Wael Amr wrote on the PS Blog.
This first trailer shows you how Sherlock's observation and analytical skills will prove useful during the game.
The previous Sherlock Holmes game, Crime and Punishments, gave the series a much-needed dose of modernity. Geoff went hands on with it back in 2014 and described it as "fun stuff for fans of slower-paced, mystery adventure fare".
Where it falters a little though, is in presentation. Games that are essentially 3 dimensional interactive media need consistently good facial animation, and consistently good voice acting – and here, both suffer. Where sometimes, faces are lifelike and detailed, at others they're very much on the wrong side of the uncanny valley. The same goes for the delivery of the vocal performances, which range from spot on, to spotty.

That, coupled with what can only be described as erratic controls, and a deluge of loading screens all helps detract from what would otherwise be a masterclass in mystery games. It's very easily the best Sherlock Holmes game in existence, and given a little more budget, and a bit of production polish could have stood as one of this generations finest adventure games.
A few rough edges which this sequel should hopefully smooth out when it releases in a few weeks.
Last Updated: May 13, 2016