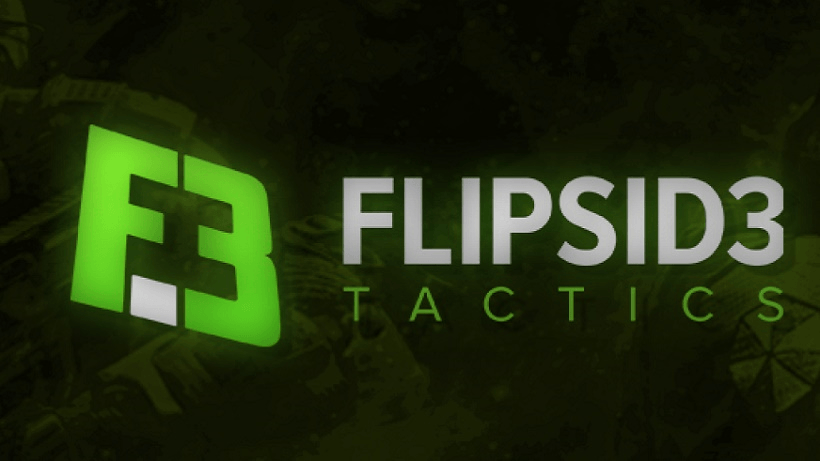 You may have heard the news, or you may have seen them on the DGL Masters list of teams, but there's a bit more to the Flipside story than you may know. Yesterday Flipside announced that they would be branching in to South Africa with a fully-fledged team and academy. Originally Flipside joined South Africa as an academy recruiting some of South Africa's up and coming players with improving their competitive skills in mind. The academy existed for roughly a year and took part in some of South Africa's biggest CS:GO tournaments. This year that has all changed as Flipside has chosen to take a more prominent stance by branching out with their very own South African division.
To tell us more I had a chat with team manager Anthony Nell. Nell started the orgnization In-Finity Gaming back in 2013 who went to on to secure a partnership with Logitech. Their Dota 2 and CS:GO squad went on to compete in all major tournaments earning considerable finishes in both. Nell has now taken his two years of experience and brought his team members over to Flipside Tactics with the aim of making it to the top.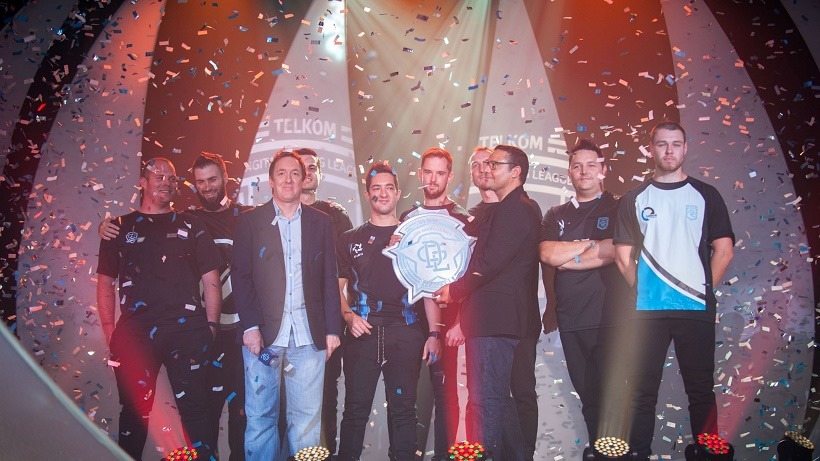 Anthony (far left) at the launch of the Telkom DGL Masters
First of all congratulations on joining the official Flisid3 Team. There seems to a bit of confusion between the original academy and the newly branded official team. Could you please distinctly differentiate between the two?
" It is quite a simple answer to this question: Firstly the original Flipsid3 Academy team (CS:GO) was branded as such to fall into the Flipsid3 Tactics mandate of growing young teams and scouting young talent all over the world to add to the general quality of competitive players worldwide. The S.A. Academy team was starting to do well with little to no LAN experience, and excelling in online tournaments, by the time the Masters invites rolled out they were through playoffs and into the DGL Premier Division.

"Following this success and the departure of In-Finity Gamings CS:GO squad to APG there was an opportunity for me to get a young, dedicated team into Masters. Seeing this the Flipsid3 Academy owners were interested in elevating the team to a Franchise status to be able to compete in the future on par with the likes of eN and BvD in terms of support and resources, it was a no brainer to garner a deal between iFG and F3 going forward.

"As such we are an official South African exclusive franchise of Flipsid3 Tactics and will be managed and controlled as such."
With the international involvement of F3, will your team be looking to compete in international tournaments? Are there any that you're currently interested in?
"Yes most definitely, I think this is the highest goal of any MGO which wishes to ultimately be successful. At the moment we are focusing on building our systems for player management, talent recognition, nurturing and assessing opportunities with sponsorship locally but heading overseas is always on our minds and a goal we are striving towards. As for tournaments we are looking to attend an ESL Major later this year to either participate or to spectate and learn from other players and managers where we can to bring the experience back home. We want to make this a regular occurrence going forward to forge some lasting relationships with partners overseas."
F3 currently doesn't have a Dota 2 international roster. Would you say this is motivation for your local team to perhaps fill that spot in the near future?
"I would not be able to comment on behalf of F3 as to their vision for the title, but that would be a pretty huge aspiration from our side. If we could gather young talent and provide them with the support needed for this I am sure it would be pretty amazing all round."
Your CS:GO side is comprised of great local talent. Do you agree that this year will be a much closer competition between the top teams in CS:GO?
"Most definitely. I think the teams in the Masters at the moment are all really closely matched online and on LAN with some interesting shuffles and team compositions. This year is definitely going to be exceptionally exciting and close and I wager that the team who ends up on top by year end will most likely be ready for some real international competition."
Finally, Energy seemed to have an issue with the Masters contract, but your team signed rather reluctantly. Did you not have any prior concerns being an international organization?
"Of course, especially when signing broad, binding contracts one has to be exceptionally careful as to what danger you put your brand in, as well as your players and staff members. We worked around the contracts affecting F3 internationally by building a franchise rather than an internationally owned entity which allowed us to sign the contracts under South African law in my own capacity rather than possibly endangering our partnerships and business in the States. As contractual law and agreements go it is always a difficulty to ensure that all parties are well represented and have a voice in the process, which Telkom have been working really hard at."
Flipside Tactics South Africa have yet to make their debut in any major South African tournament, however the players have been extremely active and are promising to rise as the year progresses. The team currently has a Dota 2 and Counter-Strike: Global Offensive roster under the Flipside banner, and our first glimpse of their potential is bound to surface within the next few months as Telkom announce their first Digital Gaming League Masters tournament. Until then we wish them the best of luck.
Like esports?
Check out esports central
Last Updated: February 11, 2016