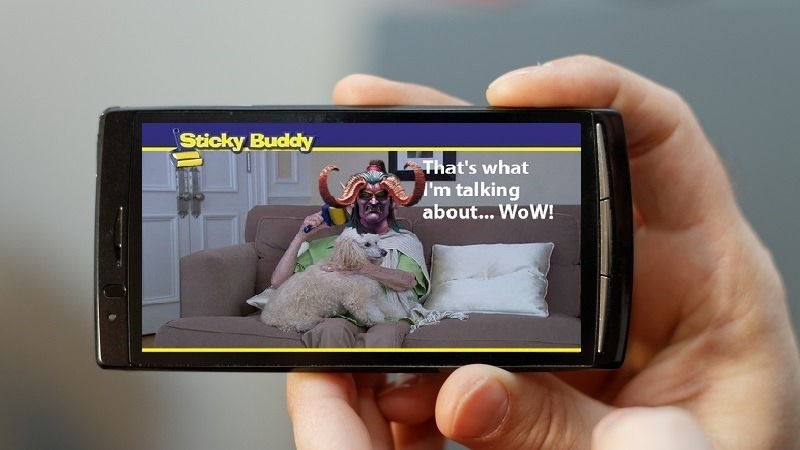 The problem with a game like World of Warcraft is that it requires a player to pour hundreds, probably thousands of hours into it for it to be fully enjoyed and appreciated. We all know that's basically impossible thanks to a little thing called life. It's filled with annoyances like work, and urgh, responsibilities – you know, the sort of stuff that steals away precious gaming time.
Blizzard understand this awful problem, which is why they're releasing a brand new World of Warcraft: Legion companion app. It'll help players get the most out of their MMO experience, even when they're away from their PC. They won't be able to take their actual characters out and about for questing in Azeroth unfortunately, but they'll be able to do a few other nifty things (via VG247).
For starters, the World of Warcraft: Legion app will allow players to manage several features of their Order Hall. For example, they'll be able to not only recruit new followers, but also, send them off on quests. When they're done, the player can then complete the mission right from the app. Any reward earned from it will be ready and waiting in their inventory the next time World of Warcraft is launched.
Once level 110 is reached in Legion, World Quests are unlocked. These can't be done from the companion app, but a player can at least see what's available, and what rewards await them. Why do work, when you can plan out your WoW evening?
That's the World of Warcraft: Legion app in a nutshell really. It's not out just yet, but it should be available on both iOS and Android in the next day or two. It's got some neat features as is, but I wonder if Blizzard have anything else in-store? In fact, isn't WoW so old that it could potentially be played on a mobile device now? Actually, that's a dangerous idea – don't ever make it a reality, Blizzard!
Last Updated: September 6, 2016