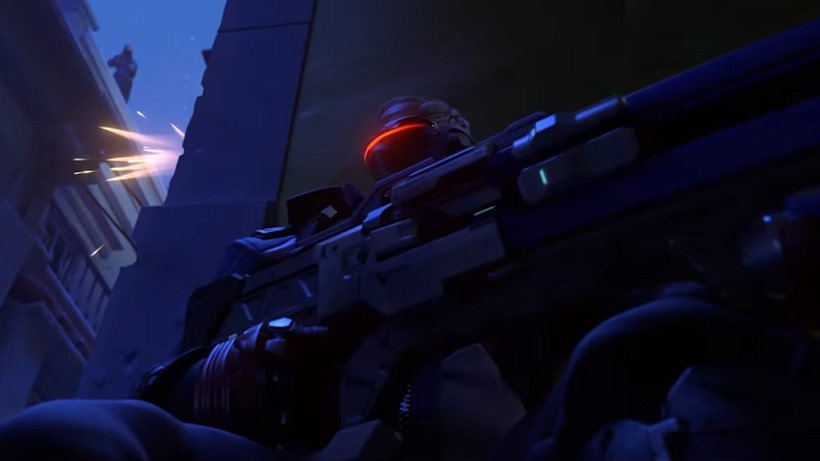 The fourth Overwatch animated short is out! It's called "Hero", and it shows Soldier: 76 kicking all sorts of ass, and saving a life too.
Though truth be told, it isn't my favourite of the lot. Don't get me wrong – "Hero" is not bad by any means, it just pales a little when compared to the first three animated shorts, particularly "Dragons", which was truly spectacular – at least in my opinion.
Still, I'm not one to complain when it comes to Blizzard CGI goodness, so I appreciate "Hero" regardless. Here it is if you haven't gotten around to watching it yet…
And? What did you think? Not bad, right? I just feel that it doesn't carry the oomph that the first three animated shorts did. I was hoping to see Soldier: 76 go up against Reaper, sort of in the same fashion that we saw Tracer versus Widowmaker, or Hanzo versus Genji. Instead, we see the old man go up against the Los Muertos (I Google translated that – apparently it means "the dead)…
Little is currently known about the Los Muertos organization. Though most consider it to be a lawless, opportunistic gang, its members style themselves as revolutionaries who represent those left behind by the government after the widespread devastation of the Omnic Crisis.

That mission stands in stark contrast to their methods and the overwhelming evidence of their criminal activities.
Why was Soldier: 76 so intent on stopping this gang? I'm not entirely sure, but here're some cool little details and references I spotted during his mission…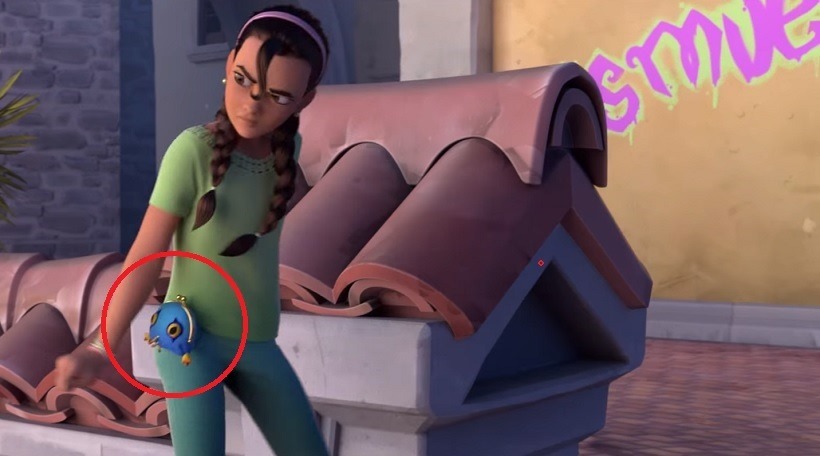 Sheesh, Blizzard really like their Murlocs, don't they? Here we have a purse that resembles one of the cute critters.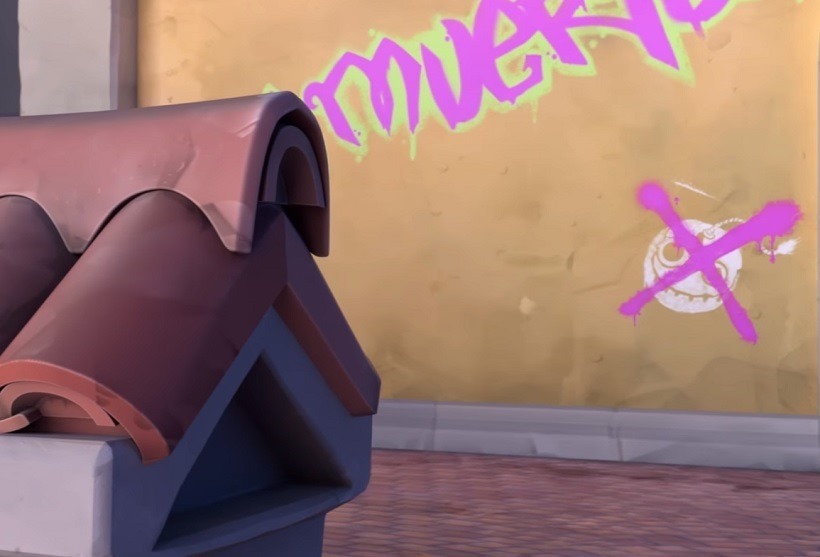 In almost the same shot, we have some Los Muertos graffiti. What is that symbol on the right that's been crossed out though?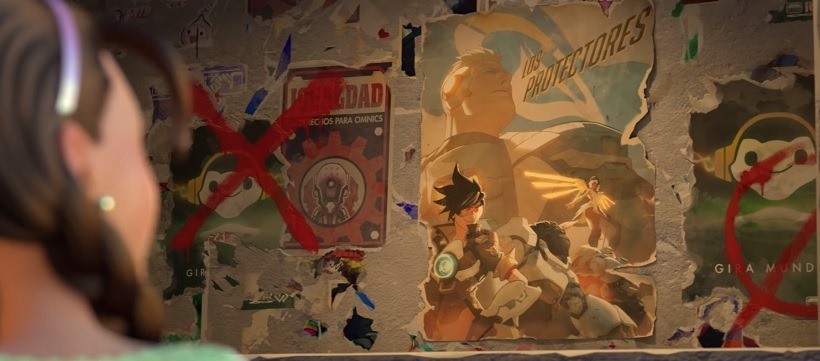 Here's a shot packed with different bits and bobs. On the left and right, we can see a poster that references Lúcio (that's his logo essentially). The word "gira" translates to "tour". Makes sense, he is a world famous DJ after all.
The next poster, the one with the Omnic in the centre, has the caption "igualdad". A simple Google translate reveals that word to be "equality". Pity that poster, along with Lúcio's is crossed out. I guess the locals (see: the Los Muertos) aren't fans?
Lastly, we have an Overwatch poster with the caption "Los Protectores". Five hundred points to whoever can guess what that means! Anyways, we have some of the original members of the team, including Tracer, Winston, Reinhardt, and Mercy. Who's that other chap who is featured prominently though? Why, that's John "Jack" Morrison, who just so happens to be the bloke running around as Soldier: 76.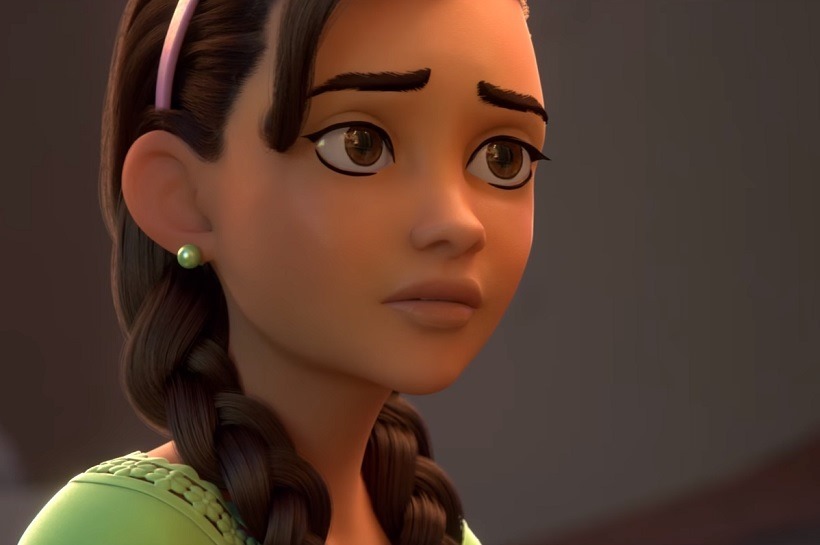 I know there's no connection, but I can't help seeing a resemblance to Pharah here. Do you see it too?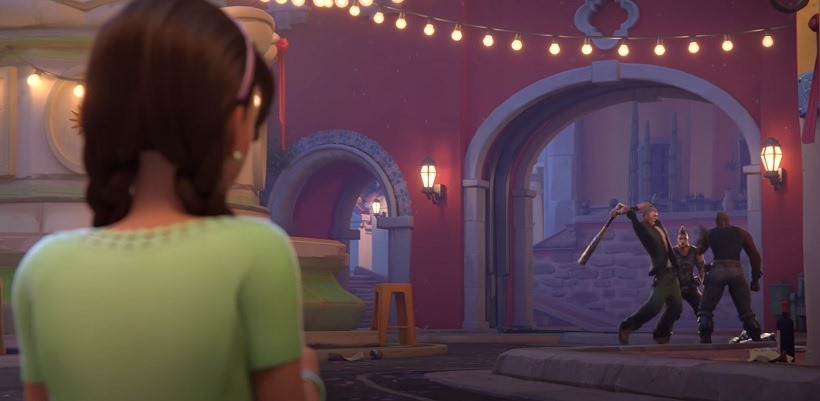 Oh dear, the local thugs are beating the crap out of somebody! Who could it be?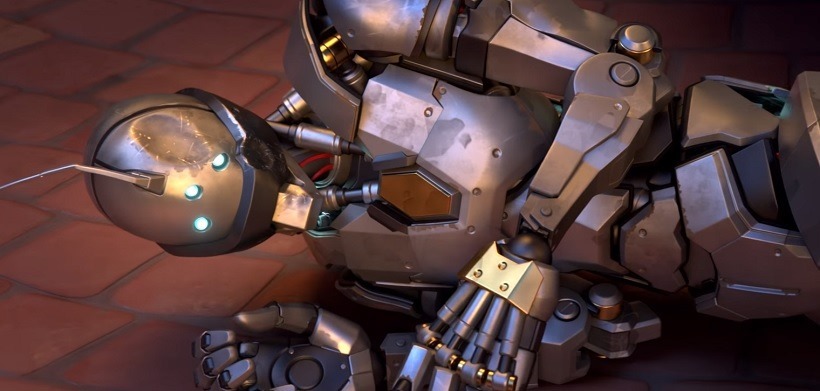 Of course, a poor innocent Omnic! Yeah, they really don't seem to be welcome around these here parts.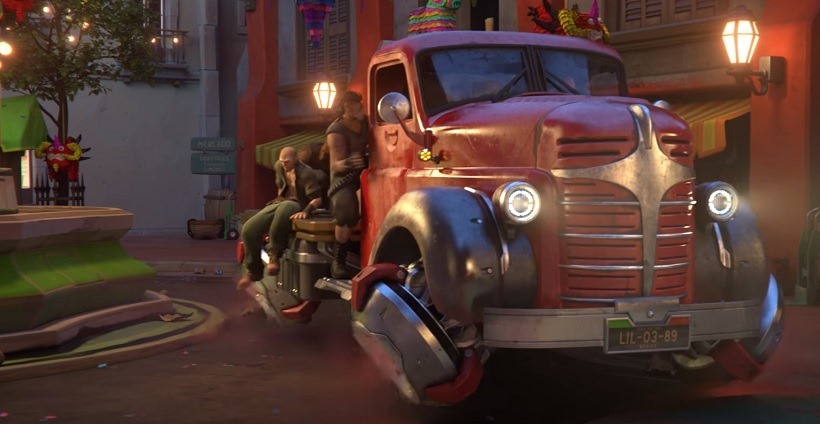 Nice ride you got there fellas! Hey, isn't that the same vehicle pushed along on the actual map this is based on, Dorado? Also, that number plate. Does it reference anything? I'm not entirely sure.
Oh, and check out that Piñata on the left. It's a cute little Diablo, which is likely filled with some delicious, hellish candy!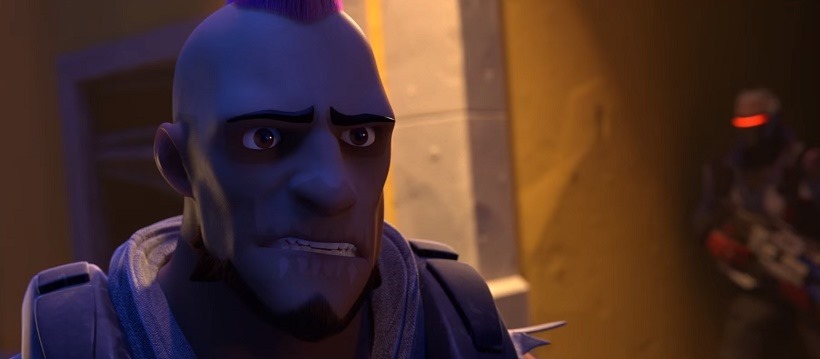 Why hello there, Soldier: 76! He's not the reason I included this screenshot though. I wanted to draw attention to light paint on the thug's face…
… that glows in the dark. Wow, cool party trick! This is probably something the Los Muertos do to make themselves appear more intimidating when the lights go out.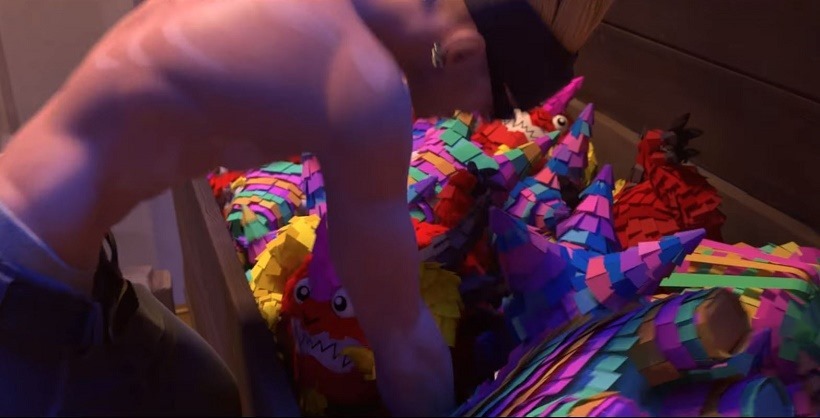 Here's another Diablo piñata. Wait, looks like this trunk has quite a few actually.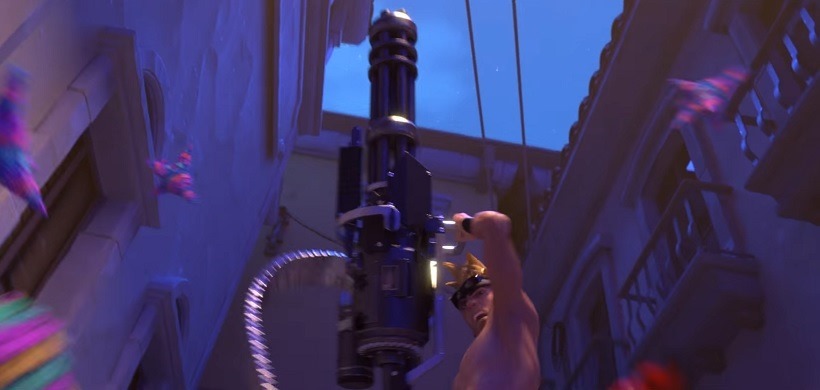 I tried my hardest to find a Tychus reference on that minigun, but sadly, nothing. Dammit Blizzard, opportunity missed!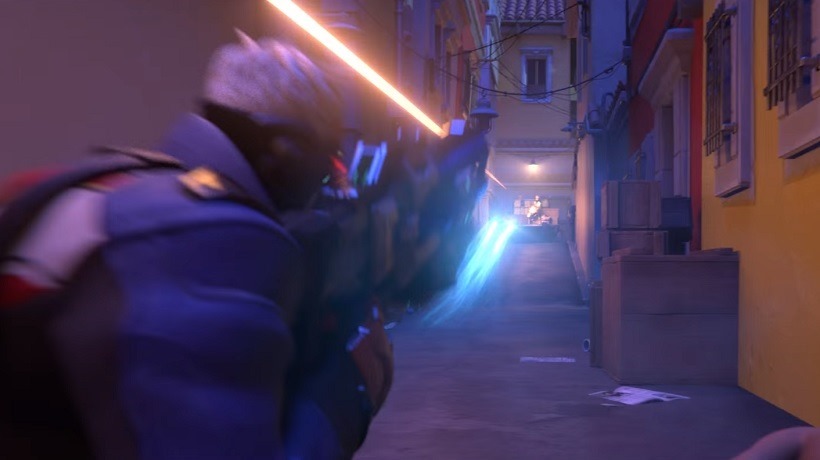 Soldier: 76 doesn't like being shot at it seems. Here he makes use of his one signature move – Helix Rockets.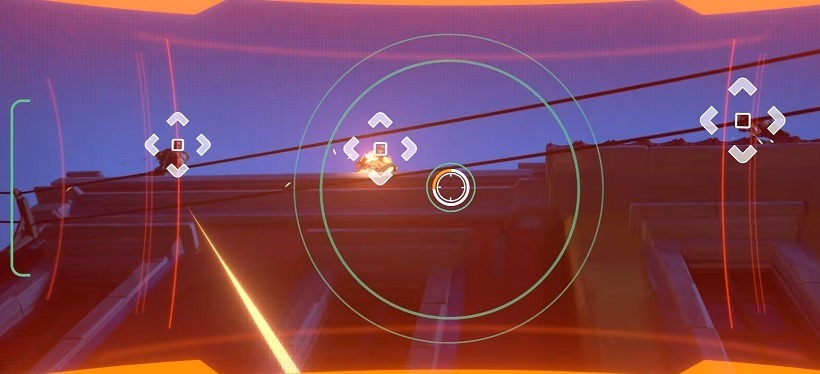 And here he makes use of his ultimate ability, Tactical Visor. He doesn't say his catchphrase though, "I've got you in my sights". Guess he was too busy trying to not die.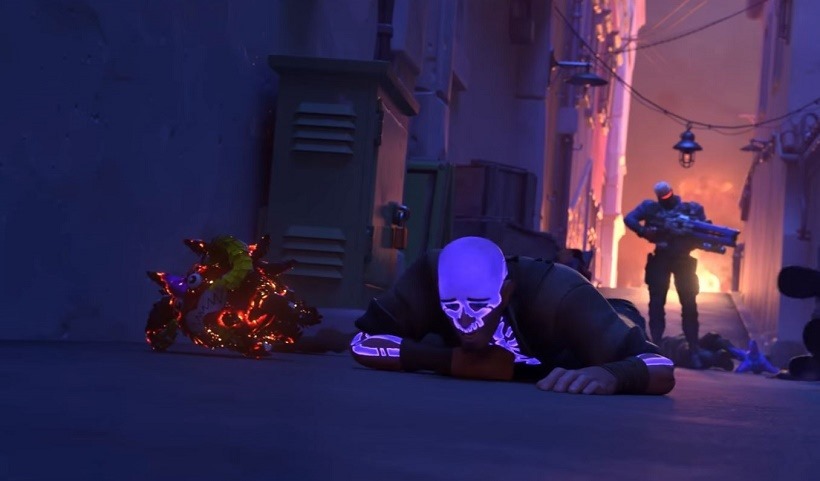 Oh look, another Diablo piñata! This one resembles the lord of hell a lot more though – it's burning and everything!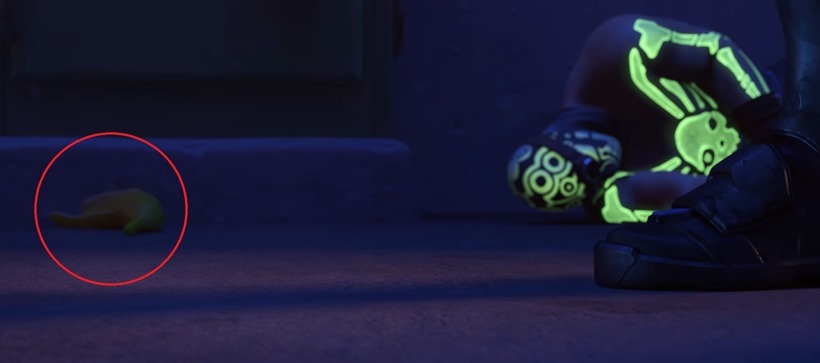 Is that a banana peel? Dammit Winston, learn to clean up after yourself!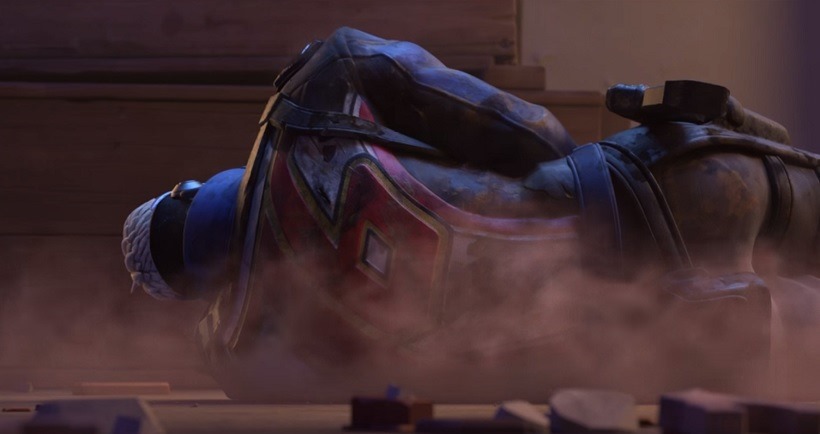 Wow, that grenade had quite the blast radius! It sets up this shot nicely, drawing attention to the large 76 on the jacket.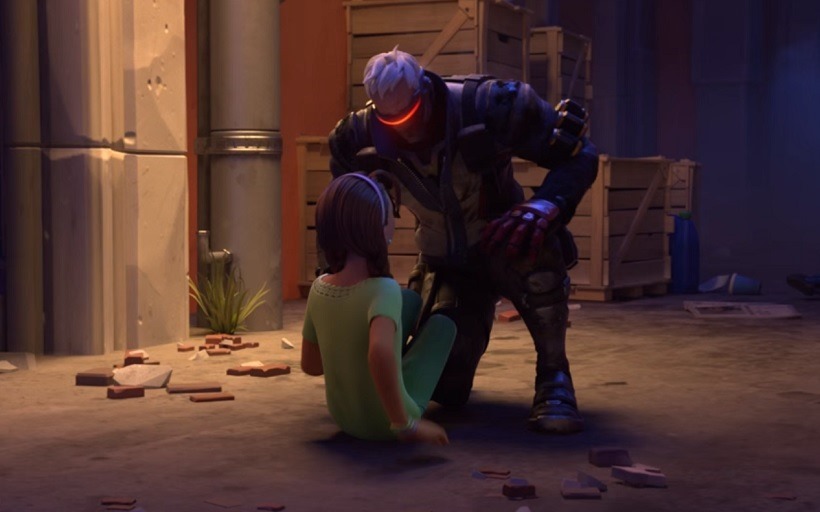 "Old habits die hard I guess". Soldier: 76 chose to save Alexandra (or Alejandra?) instead of pursuing the Los Muertos. How the heck did he get to her so quickly though? Oh, I bet he made use of his sprint ability.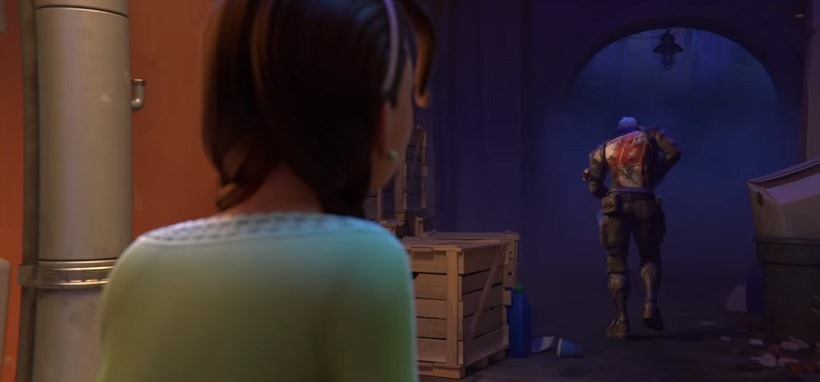 "You're one of those heroes, aren't you?"
"Not anymore"
"I think you are"
Despite Overwatch being disbanded, Soldier: 76 continues to fight and inspire people, even if unintentionally. Sheesh, he's one jaded old oke!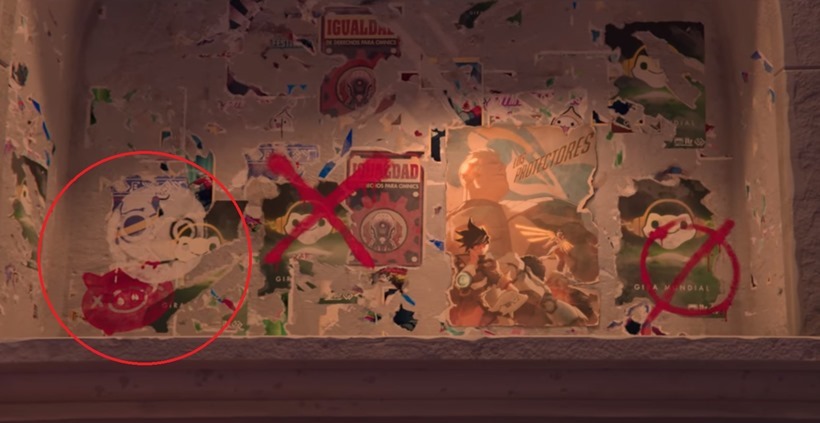 Here we have another shot of that poster wall seen earlier. We can see more however. Is that graffiti on the left perhaps a reference to Junkrat and Roadhog? The pig in particular, though not identical, reminds me of the tattoo on the latter's tummy.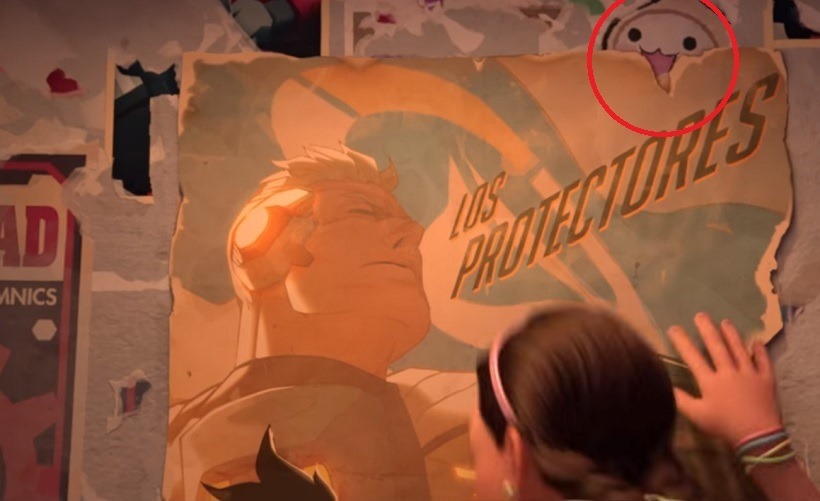 I have no idea what these little critters are called, but they pop quite regularly in Overwatch. You can see them in the one arcade machine in Hanamura for example, and even on the hoody the little girl is wearing in the animated short, "Alive".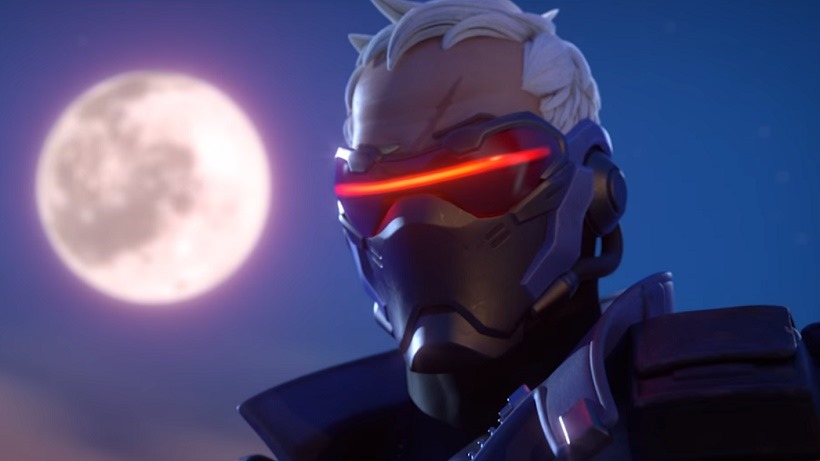 "Hero" closes with a shot of the moon. I wonder why? The glowing orb has made appearances in the other shorts (except for "Alive" I believe – I can't spot it anywhere, unless I am blind). We all know that the moon colony was taken over by gorillas, but other than that, we don't know too much about it. Perhaps Blizzard will tell us more about what's going on up there in the near future.
Some people seem to think that a future map will be set on the moon. I quite like the sound of that!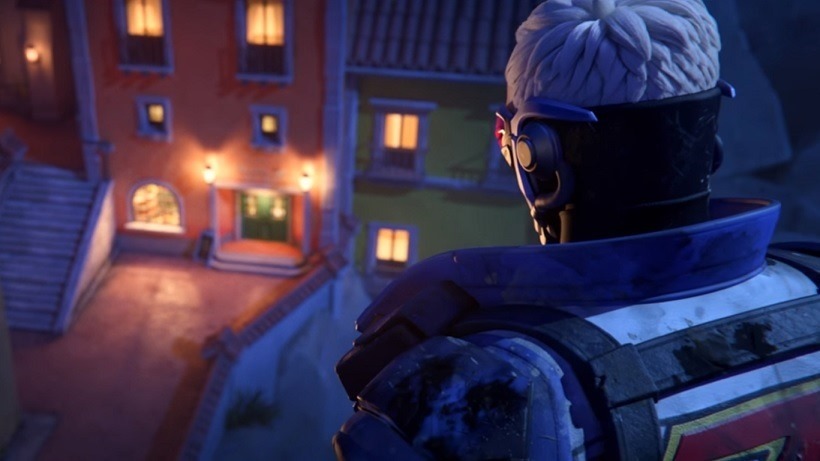 That's all I was able to spot in "Hero". What about you, did you see anything else? Please be sure to let me know!
Last Updated: May 23, 2016