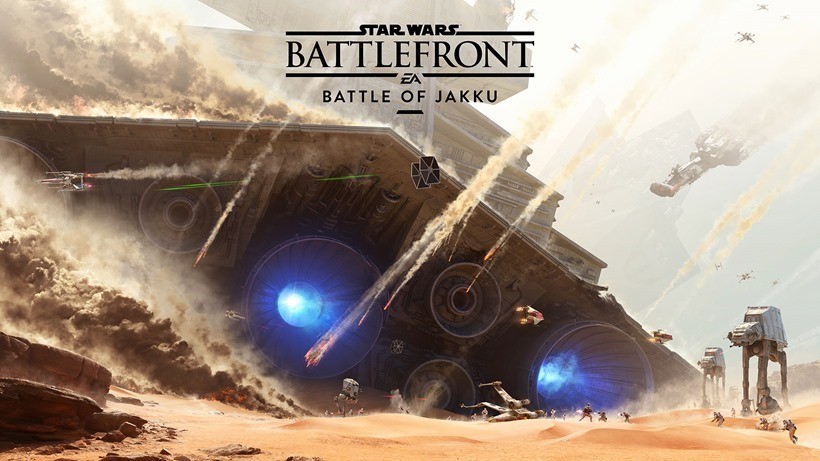 I don't even care if Star Wars Episode VII is (presumably) crap when it releases later this month. The point is, is that it's Star Wars. A film series which may not be winning any Academy Awards, but is still fun to watch for whatever your reason is. And it's been an entire decade since we last saw Star Wars on the big screen.
Ten years since Obi-Wan Kenobi proved that he did indeed have the higher ground, and leave Anakin Skywalker to freakin' burn to death. Hey, two Sith, and only a handful of Jedi left over after Order 66? That sounds like the prophecy of bringing balance to the Force was more than fulfilled to me. Anyway, fast forward a few years into the old trilogy, and the Rebel Alliance has the Galactic Empire on the ropes after the destruction of a second Death Star.
Ha! Just kidding! Even without a planet-murdering machine, the Empire still had thousands of capital ships, millions of disposable troops and access to resources that the Rebel Alliance could only dream about. Still, something happened in the years between Episode VI and Episode VII. Some massive battle took place, that left an entire planet littered with junked Star Destroyers and a divided galaxy.
And it's that very battle, that fans will get to experience today. If you pre-ordered Battlefront, that is. Here's the Battle of Jakku, in action then:
And the laundry list of the free content on the way, for everyone else from December 8:
2 new maps set on the all-new planet of Jakku
New Turning Point game mode
Available December 1st, 2015 for those that pre-ordered Star Wars Battlefront
Available as a free download to all players on December 8th, 2015
Star Wars Battlefront full game required (OH YA THINK?)
Turning Point game mode
Turning Point is a vast Star Wars Battlefront game mode for 40 players, included in The Battle of Jakku. The Rebels spawn in and need to locate three control points in Imperial control and try to capture one of these.

The clock is ticking, but if the Rebels succeed with a capture additional time will be added and new control points will be available for capture. Moving through these increasingly challenging checkpoints, the ultimate goal is the Empire's base where the final stand will take place.
Two new exciting maps
Graveyard of Giants – Fight on the Graveyard of Giants in Turning Point, Supremacy, Walker Assault, and Fighter Squadron
Goazan Badlands – Experience the badlands of Goazan in Blast, Drop Zone, Droid Run, Cargo, Hero Hunt, and Heroes vs. Villains.
Look, I liked parts of Star Wars Battlefront. But it just felt like a bare-bones game when you really examined it. Still, it's going to be leagues better than the eventual mobile freemium game that uses Episode VII assets and entices you to think with your credit card. So it has that much going for it, at least. Now if you'll excuse me, I need to get my Jedi bathrobe steam-cleaned in time for the premiere of Force Awakens.
Last Updated: December 1, 2015