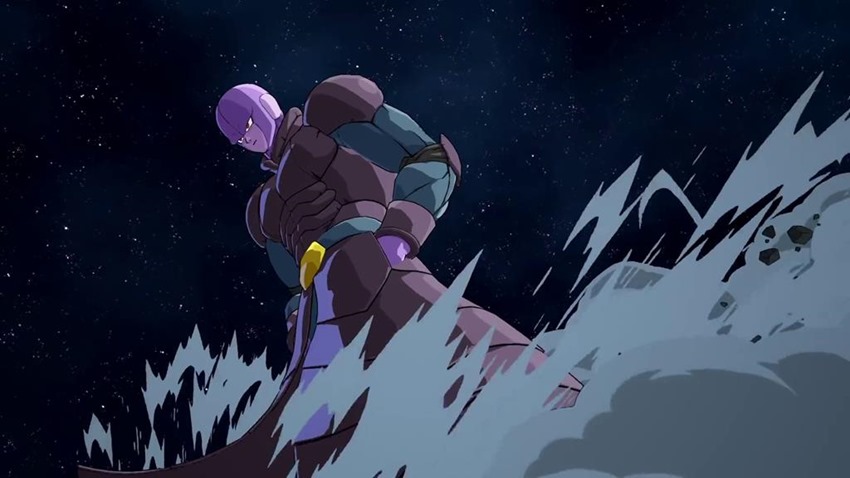 Let's say you want to be a fighter, and you're allowed any one special ability to take into the ring with you. Super-strength would be an obvious choice, while infinite stamina would also be kind of handy. Me, I'd settle for some chronal manipulation if I was given the chance to be champion of the universe. Why take a punch, when you can ensure that it was never thrown in the first place?
That's kind of the idea with Hit, one of the many many new faces introduced in the Dragon Ball Super anime. A hitman by trade, Hit's signature ability revolves around skipping time for a tenth of a second and then attacking. It sounds like nothing, but in reality it's a devastating technique that has been used to end plenty of lives.
Combined with Hit's Phoenix Eye Fist technique that allows him to focus all of his attacking energy onto a single vital point, and Hit ain't sh*t. Visually, an attack from Hit looks almost identical to your most recent death in PUBG when your connection strength was down to a single bar of connectivity. Don't believe me? Check out the latest trailer below for a peek at Hit.
Talk about your Critical Hit, AMIRITE? A quick reminder, that the Dragon Ball FighterZ beta kicks off this weekend. Pre-order holders can start jamming on January 13, while everyone else can hop on from January 14. You'll have 11 characters from which to choose from:
Goku
Vegeta
Cell
Frieza
Krillin
Piccolo
Adroid 18
Adult Gohan
Kid Buu
Nappa
Beerus
I'll see you all in the ring for the Tenkaichi Betakai.
Last Updated: January 11, 2018