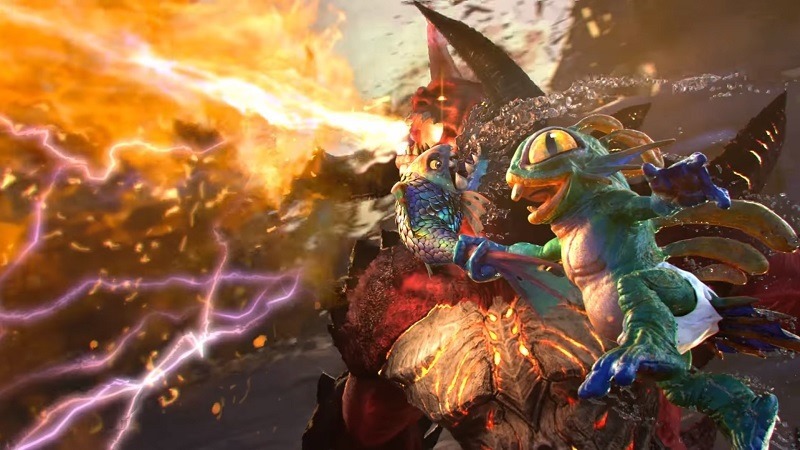 Cast your mind back if you will, to BlizzCon 2015. At the conference, Blizzard announced a brand new arena mode for Heroes of the Storm. Nothing more has been heard on that feature since then.
Until now! Almost a year later, Blizzard have finally come out and shed some light on the MOBA's upcoming Heroes Brawl mode. Here's its premise, along with a brand new trailer.
In a nutshell, Heroes Brawl is Heroes of the Storm, seen through the lens of delightful madness. Play on unique maps with surreal twists and with custom rulesets that turn everything you thought you knew about the game on its head. Weekly rewards await. Take a break from the conquest of the Nexus, gather your friends, and check out what this new mode has to offer.
Heroes Brawl is essentially equivalent to the modes already found in Hearthstone and Overwatch. Each week, Blizzard will throw the rules out the window to provide an entirely new and wacky Heroes of the Storm experience each time. Here's what you can expect:
Battlegrounds: There are three kinds of Heroes Brawl battlegrounds: standard maps with mutators, brand-new arenas, and single-lane battlegrounds. All made specifically for Heroes Brawl.

Mutators: There is a substantial number of modifiers, and we don't want to spoil too much of what's coming. Suffice to say, expect these gameplay modifiers to add completely new and unexpected quirks to drastically change how you play Heroes of the Storm.

Unique Hero Selection: We're even switching up how you choose your hero! For each brawl, you may either have preset heroes, you may shuffle (pick your hero from a custom lineup), or pure random
I thought the wait for Heroes Brawl to officially release would be pretty substantial. I'm happy to report that it isn't – the new mode is coming really soon actually! In an interview with Gamespot, Blizzard's John DeShazer said that it'll be launching on the week of October the 17th.
Heroes Brawl is exactly what the MOBA needs. It'll inject a whole new level of fun into the game that I'm sure many will appreciate. I can't wait to dive in myself!
Last Updated: October 6, 2016