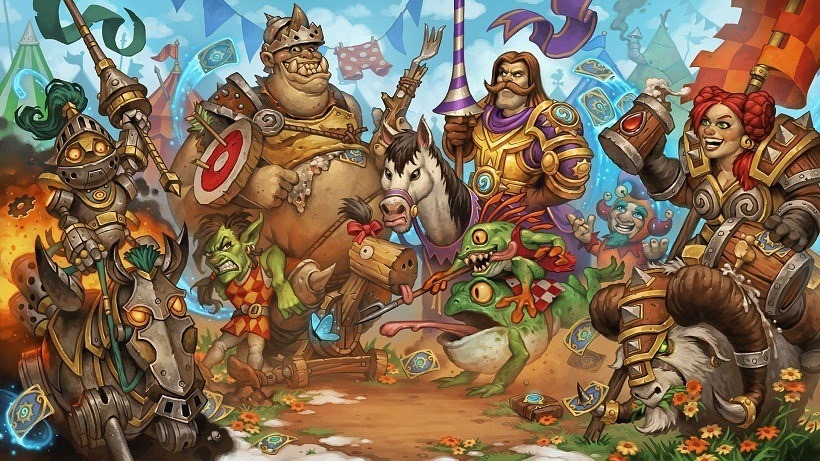 Every World Championship Blizzard have hosted over recent years has included qualifiers in regions like America, Asia, Europe, and even Australia/New Zealand. Basically, everywhere but Africa.
I've always found it rather annoying that we in South Africa in particular get left out. Even though we don't have the biggest gaming community, we have one, and one filled with talented gamers at that. Besides, how can something be dubbed a World Championship if an entire continent isn't even given the chance to compete in the first place?
The situation has swung around though it seems. Yesterday, an email found its way into my inbox from a local Hearthstone player, Francois Mouton. He told me how since the very inception of Blizzard's card game, local tournaments have been taking place with the hope of getting somebody from South Africa qualified for the World Championships. This in itself was a difficult task, especially without official backing from Blizzard.
But it looks like all the hard work by our local Hearthstone community over the past few years has finally paid off. Wei Yue, the Associate Program Manager for Hearthstone – somebody directly employed by Blizzard – recently joined the South African Hearthstone Facebook page. He saw that we were hosting small tavern hero tournaments in attempt to get somebody qualified. Subsequently, he has brought two organisers on board, and essentially invited us into the international scene.
What this means, ladies and gentlemen, is that South Africa has finally been recognised. We are finally getting our very own Hearthstone Spring Preliminary! Here are all the details…
We have the absolute pleasure in announcing that for the first time in the history of South African eSports, Blizzard in association with Weekly Level Up and SYOS, will be hosting a Spring Tavern Hero Tournament and Preliminary alongside 30 other European regions. This will be held on the weekend of the 13 – 15 May 2016 in the beautiful city of Cape Town.
If you're a local Hearthstone player, I urge you to find your way to a local fireside gathering, which serves as a qualifier for the Cape Town preliminary above. There are two happening in Gauteng this weekend – one in Johannesburg, and one in Pretoria. Then, on the 30th of April, there will be events happening in Cape Town, Durban, and Port Elizabeth too.
This is a massive opportunity, and one I'm sure our local Hearthstone community are incredibly grateful for. Hell, I'm not even the most competitive player, and I'm over the moon with this news. Thanks Blizzard!
[Thanks to Francois Mouton for the tip]
Like esports?
Check out esports central
Last Updated: April 20, 2016