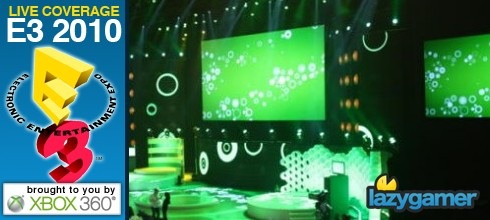 The Microsoft keynote is starting up in 2 hours time and we are on our way out the door now to hopefully cover it live and in the flesh.
Unfortunately we have just been told that while E3 may have WiFi access for all it doesn't look like the conference will… we're going to chalk this one up to being E3 noobs.
So if we don't liveblog this one we will have the news as soon as it finishes.
I need to see Gears 3, hardcore Kinect usage and maybe a price drop?
Nick wants to see a new Xbox 360, Online Everywhere which leads us to another quick point.
Last night after we snuck into the VIP drinks section we had a quick chat with 2 of the bosses of Xbox (Shaun and Shaun) and obviously the topic of Xbox Live in South Africa came up.
While they didn't confirm or deny anything they did seem to be a little surprised by our guess that they are going to offer Liver Everywhere as a base service with certain regions then getting extra's added on top.
In other words, we expect this to be announced
Last Updated: June 14, 2010