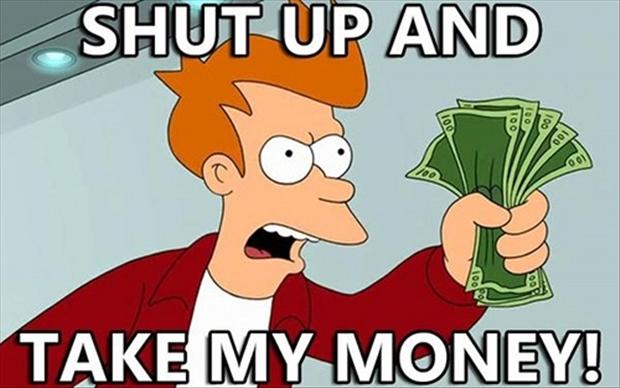 It's that time of year again. Halloween is almost upon us and nothing can be scarier than an empty bank account, right? Well, prepare yourself for the horror because these deals are pretty difficult to pass up.
First up, retail because they have it the hardest or something. Besides, these deals are rather impressive. Thanks to a press release from Ster, we were informed about a rad deal going on that makes buying a PS4 even more appealing. When you buy any PS4 bundle or standalone console, you'll get a copy of God of War III remastered and a PS TV for free. That's right, you can buy the console at the new cheaper price of only R5 499 between 27 October and 5 November from: Makro, Dion Wired, Game, Incredible Connection, Musica, Animeworx, BT Games, C.N.A, TakeAlot, Toy Zone, Game4U, Music Moods, House and Home, Look & Listen and Raru. Plus, that's just the recommended retail cost – you might manage to shop around and find it for even cheaper.
Still looking at retail, Toys R Us has a rad special if you still need to pre-order some of the biggest titles coming soon. But you can only order on Wednesday (tomorrow) between 12pm and 2pm, so prepare to crash the site with these deals:
Fallout 4 (PS4 or Xbox One) = R499
Call of Duty: Black Ops III (PS4 or Xbox One) = R499
Call of Duty: Black Ops III (PS3 or Xbox 360) = R399
Star Wars: Battlefront (PS4 or Xbox One) = R499
Star Wars: Battlefront (PC) = R299
Need for Speed (PS4 or Xbox One) = R 499
And then there is digital, and the PSN is having a huge sale on all things horror. Some of the prices are even better if you're a PlayStation Plus member, but either way they're pretty good.
Until Dawn = R559.30
Resident Evil = R194.35
Bloodborne = R535.33
Zombi = R209.30
Outlast = R83.70
Just what we need to get us through until the holiday sales, right? Which horrifying deal will you be throwing your money at, or are you saving yourself for the Steam and GoG.com sales that are inevitably coming?
Last Updated: October 27, 2015