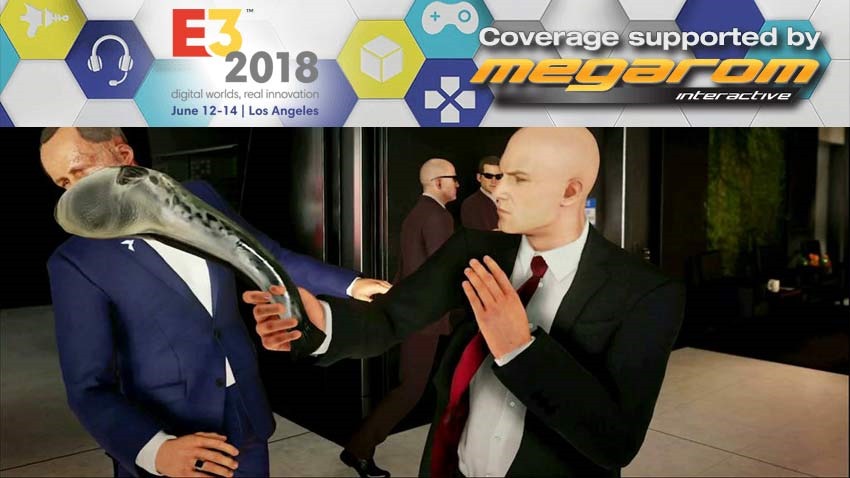 Agent 47. Merciless, calculating and more than willing to use a cold fish to smash your cheek bones given half the chance. 2016's Hitman reintroduced the world to an assassin who had mastered his craft. Agent 47 was a MacGuyver of murder whose trip around the world saw numerous dodgy individuals murdered in increasingly bizarre and creative ways.
It's that creativity which has been the foundation of the entire Hitman franchise, a fact that Hitman 2 wastes no time in reminding you of when you step back into the Italian loafers of 47 as he starts a new contract. Now on the march to take down Robert and Sierra Knox, 47 finds himself in sunny Miami during a day out at the races.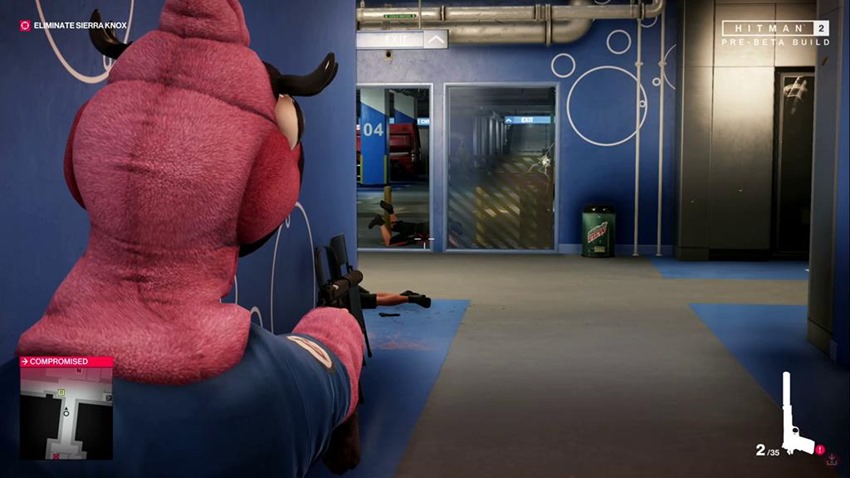 While Robert Knox mingles with the crowds, Sierra Knox takes to the circuit in a high-speed car that is just begging to be tampered with. It's pure Hitman at this point in my hands-on demo, as Agent 47 settles into his old habits: Stalking the killing ground, looking for opportunities and seizing the carp. Literally, in Robert's case.
The biggest difference that I can see so far though in Hitman 2? A focus on improving the smaller details around Agent 47. Quality of life improvements aplenty feature in the Miami stage, as my playthrough takes a comic turn. I'm planning to kill Sierra with a well-placed bullet through her windshield, getting access to a vantage point requires a good disguise and the best way to go undercover…is to disguise myself as the Flamingo mascot in the Innovation Race.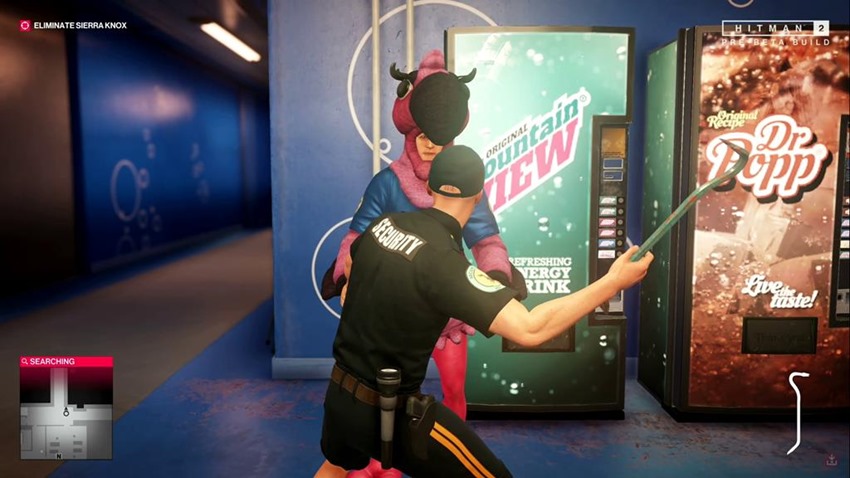 In a darkly comedic system of treachery and stealth, I eventually got my hands on the Flamingo costume, my hidden sniper rifle and the best spot on the roof. With precise timing and leading of the bullet, that magic piece of lead is fired at high velocity and finds its mark: Sierra Knox's head, resulting in her vehicle rolling and exploding in a hail of fire.
Perfect. It's the beauty of Hitman right there in that single moment, as a number of systems and actions finally lead to one inevitable conclusion. Miami itself is yet another example of IO Interactive's eye to detail firing on all cyliners, as my brief foray into the opening level of Hitman 2 hints at a larger picture. There's so much more to Miami than meets the eye, a stage that is filled with players and characters whose actions influence the world around them.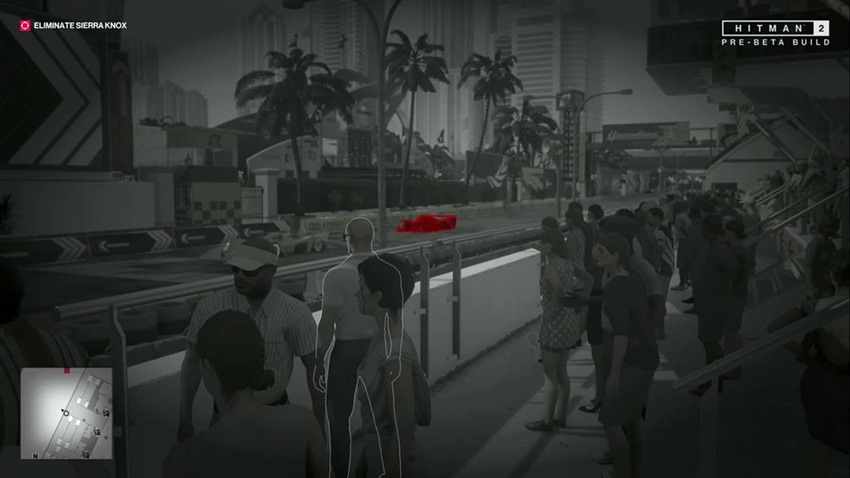 Agent 47's bag of tricks may not have changed too much, but by making the world around him bigger and more streamlined, Hitman 2 feels like murderous poetry in motion.
Last Updated: June 13, 2018