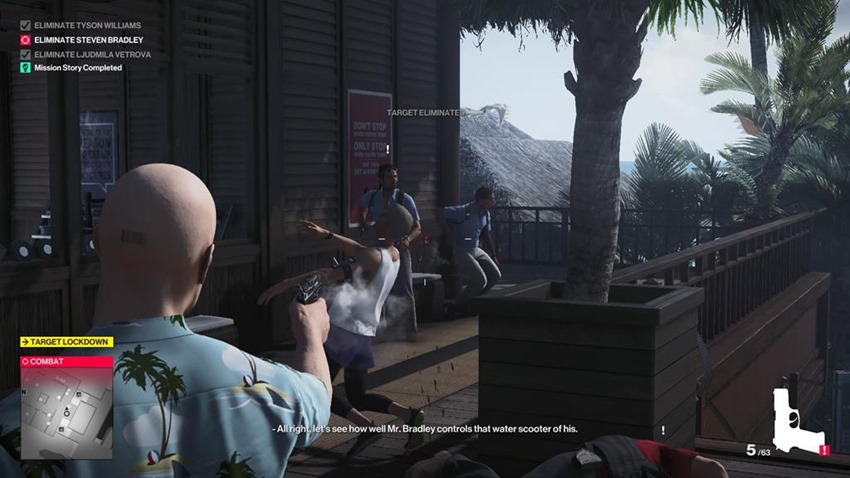 It's a beautiful day in the Maldives, the ocean glitters with a blue hue that defies logic and the sun shines with a warmth that helps sell the idea that heaven is a place on Earth. Right, time to kill some people then. After the last trip to a New York bank that saw developer IO Interactive create a tighter and more claustrophobic map (at least by their standards that is), this week's release of The Haven location in Hitman 2 feels like a more standard return to form.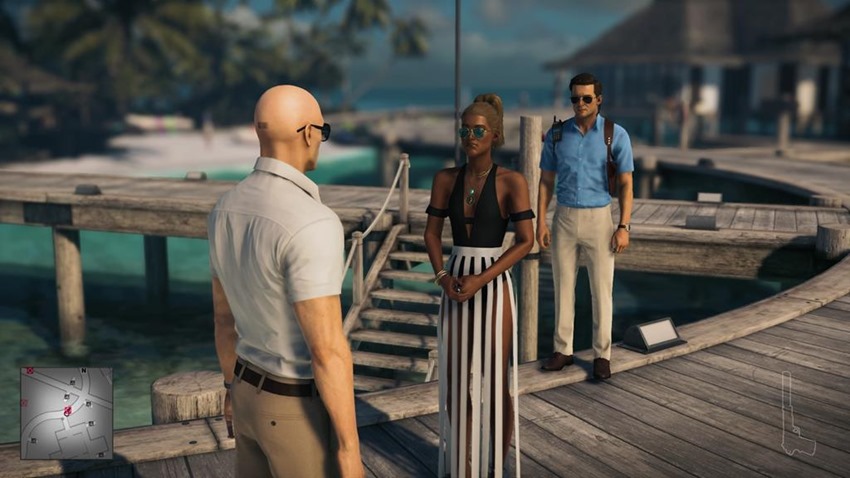 At this point, it's everything that you'd expect from a Hitman level: It's massively vast, layered with numerous tiers to explore and once again you're sticking it to the worst of the one percent as 47 proves that money can't buy security. Once more into the breach, this time using a small arsenal of guns, knives and explosive rubber duckies to carve a path towards your target as you weave in and out of disguises in a way that only the best assassin on the planet can.
By the gods, it still feels great to do this.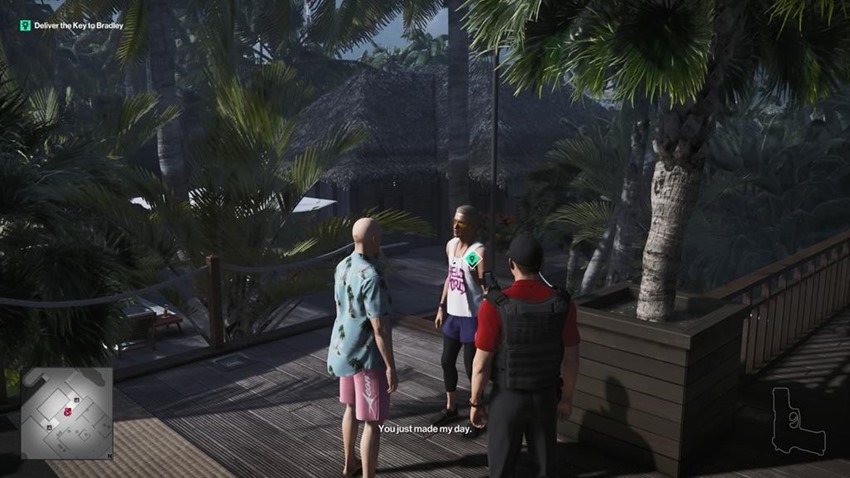 Even when Hitman 2 is going through the routine motion of directing you towards your mark, the game still feels phenomenal and polished in a way that few can compare to. The Haven level is a sum total of this experience, mixing the scenic beauty of previously released levels such as the Himmapan hotel with the glaring light of Miami to create a stage where finding that perfect moment to strike is rare and precious.
Haven itself is glorious, a scenic spa with a grimy layer beneath its pristine surface that reveals ego-maniacal social media mavens who'll stop at nothing to make a quick buck, power plays between the people running the resort and criminals looking for a second chance. You've got three such targets to find, exploit and isolate in the form of guest relations guru Ljudmila Vetrova, resort CEO Tyson Williams and wreckless software mastermind Steven Bradley. Three targets, all with their own habits, quirks and patterns to memorise. While engaging in a little bit of foreshadowing, of course.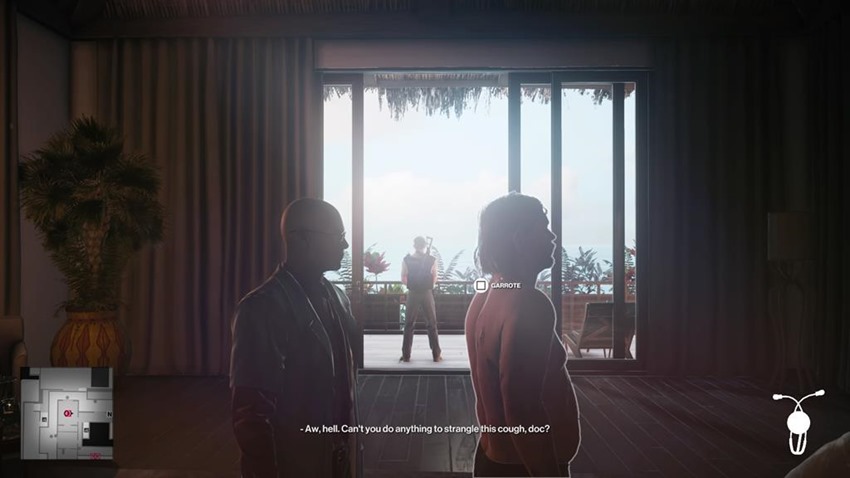 It's a mission that's surprisingly chill in its execution though, as even 47 finds the time to indulge in the illusion of being a guest, put his feet up and enjoy a few pina coladas along the way as you mix business with pleasure. There's a certain elegance to this level, a joy in taking more time than ever to find the killer moment to pounce on an unwary target and remove them from the mortal coil, that makes Haven feel like not only an ideal send-off for this year's tour of Hitman 2 content, but maybe the sequel itself.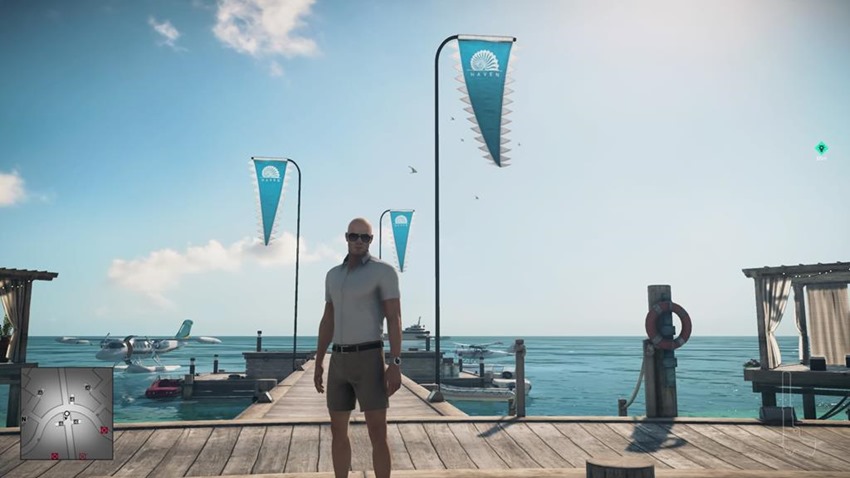 All the pieces are in place for the story that IO Interactive began crafting so many years ago, with an epic showdown ready to unfold for 47 and his gang as they take the fight to Providence. Until then, I think I'm going to enjoy exploring Haven, finding new stories to eavesdrop in and bask in the glow of yet another Hitman 2 level that is breathtaking to behold.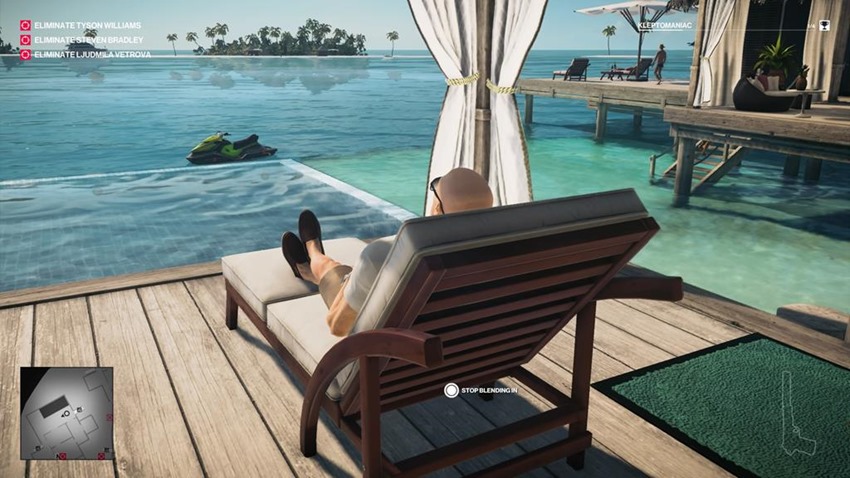 Last Updated: September 26, 2019