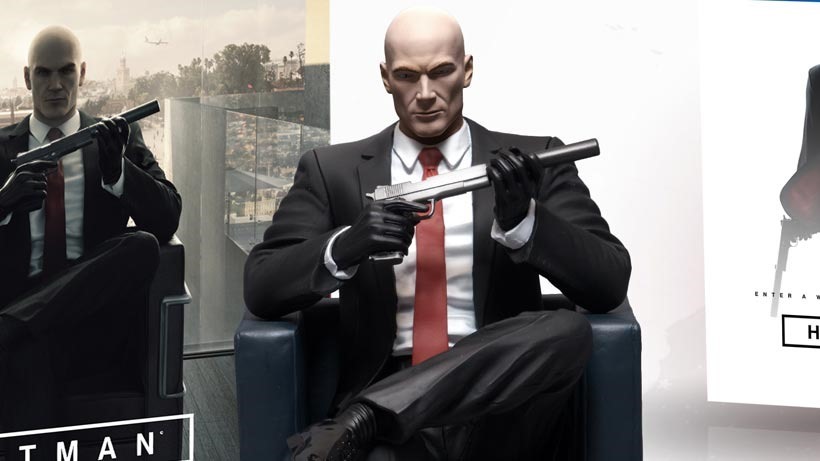 Hitman may not know what it wants to be right now, but it certainly does want to squeeze the trigger and nail 2016 with a headshot. The current episodic approach is a risky one for IO Interactive. One that could be a winning formula for the Agent 47 franchise or a bigger backfire than that time I cooked Mexican cuisine at a Zippo factory.
You know what isn't a gamble though? Collector's editions. At least for publishers that is. They'll still make mad stacks of coins on a fancy bundle, while I'll sit here and rue the day that I thought that buying a crate of Aliens: Colonial Marines special editions was a prudent investment. Anyway, while I discover which brand of cardboard tastes best thanks to my ruined pension, here's some details on the upcoming super duper edition of Hitman. Click to embiggen: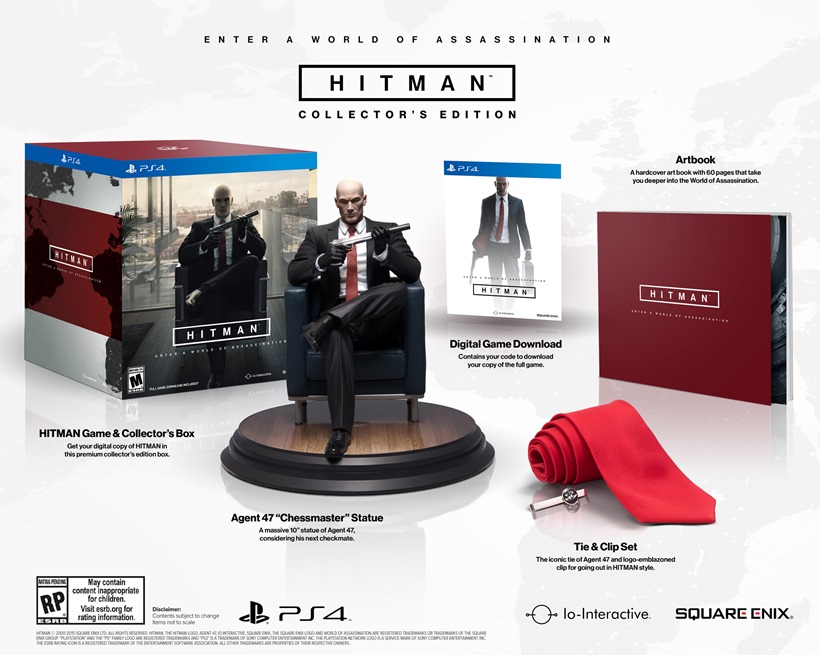 Hitman Digital Game Download (Full Experience)
10" Agent 47 "Chessmaster" Statue
Hardcover 60-page art book, curated by Art Director, Jonathan Rowe
Agent 47 Iconic red tie and clip set
Premium Collector's Edition packaging (aka the box)
It's not a bad looking collector's edition, although why anyone would want to willingly wear a tie is beyond me. Those pieces of fabric are more idiotic than the music of today. DAMN KIDS,GERROFF MAH LAWRN.
The current RRP for the collector's edition is $139.99 according to the Square Enix store. Which works out to around just under R2300, no wait it's now R2653 wait R4312 DAMMIT RAND STAY STILL. Remember, you'll only be getting an initial slice of Hitman, with more assassinations being doled out throughout the year and beyond.
Said first taste arrives on March 11, with a beta kicking off on February 12 for PS4 and a week later on PC.
Last Updated: January 15, 2016