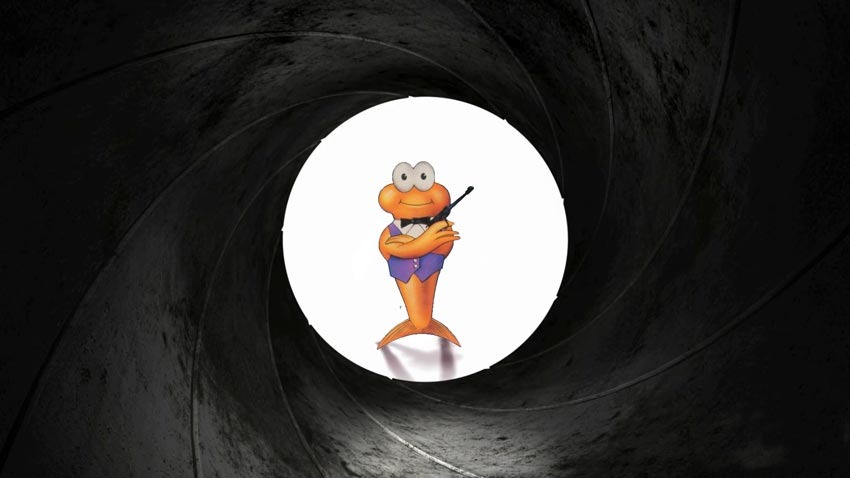 The name is IO. IO Interactive. Back in November, the Swedish developer announced that it was getting ready to shake up a martini or two with its upcoming game based on James Bond. At the time, IO Interactive said that it was working closely with 007 parents MGM and Eon Productions to create the James Bond 007 Project, and had pretty much gone all in on this endeavor.
IO's staff doubled from 200 to over 400 employees, it has a second studio set up in Sweden, and with the positive reception to Hitman 3 in the fuel tank, there's a big push to make certain that this game isn't another flop like the last Bond game, 2012's notorious flop 007 Legends. If I did play and review that game, I've most likely purged the horrid affair from all my memory bansk.
So what kind of Bond game is IO developing? One that'll tell a completely new story with an original incarnation of the secret agent character, as the studio is looking to create the definitive video game version of Bond who is wholly separate from his cinematic counterparts. "It's important to mention: doing a licensed game is new to us. We've only done our own, original IPs (intellectual property), right? We've created these characters… ourselves, from scratch," IO's director Hakan Abrak explained to IGN.
So, I think for us to really embrace this fully, and really, as I said before, we don't like to work 'mechanical.' It's not just because it's a big IP, or it's a licensed game, and commercially this is interesting… It means nothing to us. We've taken a lot of non-commercial risks before. So, for us, it's about… we need to feel it, deep inside. The passion needs to be there, so it was very important for us that it wasn't a movie adaptation. So, it wasn't a game about… a specific movie, where the story has already been told.
It's very important that we could create a digital Bond. A Bond for the gaming industry… So it's a completely original story. This felt really, really important for us and we conveyed that to [James Bond owner] EON and they agreed that the result would probably be better doing it like that.
James Bond games of the last two decades have pretty much all been based on the cinematic outings of whoever happens to be wearing 007'S trademark tuxedo, although EA did create several original Bonds of their own with. James Bond 007: Agent Under Fire would be a prime example here. From there, the franchise shifted to recognisable faces, such as Pierce Brosnan's MI6 agent in the superb Everything or Nothing and the totally alright Nightfire.
2005 saw the late Sean Connery suit up digitally for a video game adaptation of From Russia With Love, and then the series pretty much transitioned to a pair of games starring Daniel Craig's likeness. Fittingly, the worst James Bond actor had the worst James Bond video games.
Craig's final cinematic tour as Bond has been heavily delayed in recent months, due to all this (gestures outside the window), resulting in the easiest joke in the world about Bond actually having plenty of time to die after all. The Cary Fukunaga directed film is expected to finally be released on October 8 in the US of A, and will mark the 25th outing of Bond on the big screen.
Last Updated: April 7, 2021