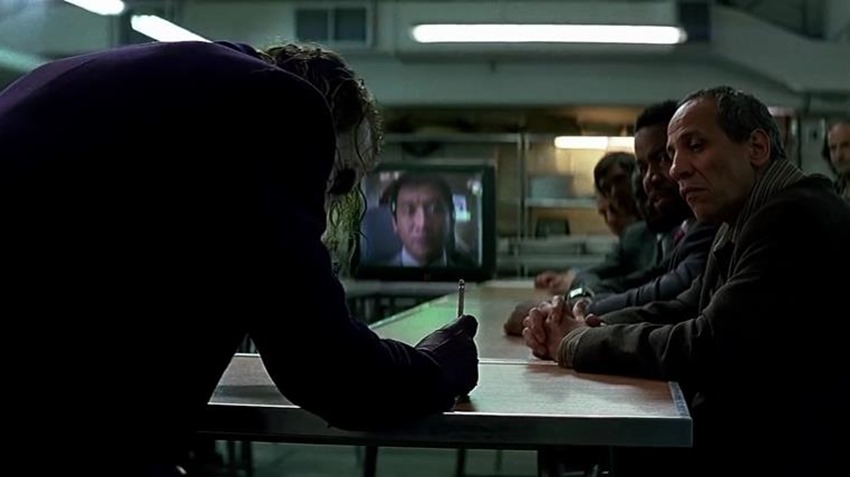 Agent 47 and Batman are more alike than you'd imagine. Prime physical specimens, polymaths and devastatingly effective at violence, the only real difference between the two is Batman's no-kill code whenever Zack Snyder isn't around. But the latest bonus episode for Hitman doesn't just acknowledge this similarity. It actually weaves an Easter egg into one of its many opportunities, allowing players to relive a gruesome scene from 2008's classic reinvention of the caped crusader, the Dark Knight.
It all starts in the Landslide episode, as 47 finds himself contracted to off local would-be mayor Marco Abiatti. A man with a checkered past, Marco has no shortage of enemies who realise that the last thing that Italy need, is a mob-backed businessman running for office and offering kickbacks aplenty to his pals.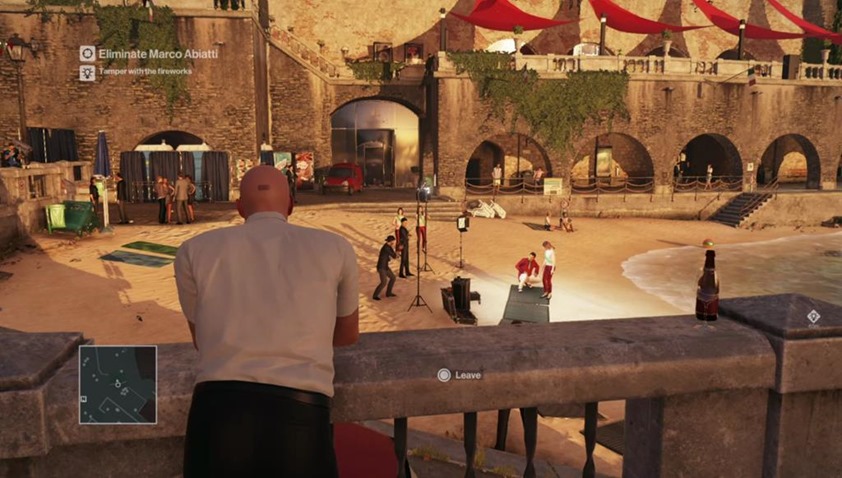 Fortunately, local lawyer Salvatore Bravuomo has some dirt on Abiatti, which could completely derail his campaign. Unfortunately, Salvatore is a coward and happens to be in hiding as Abiatti's goons scour Sapienza looking for him. An opportunity that 47 can't pass up on. Finding Salvatore is easy enough: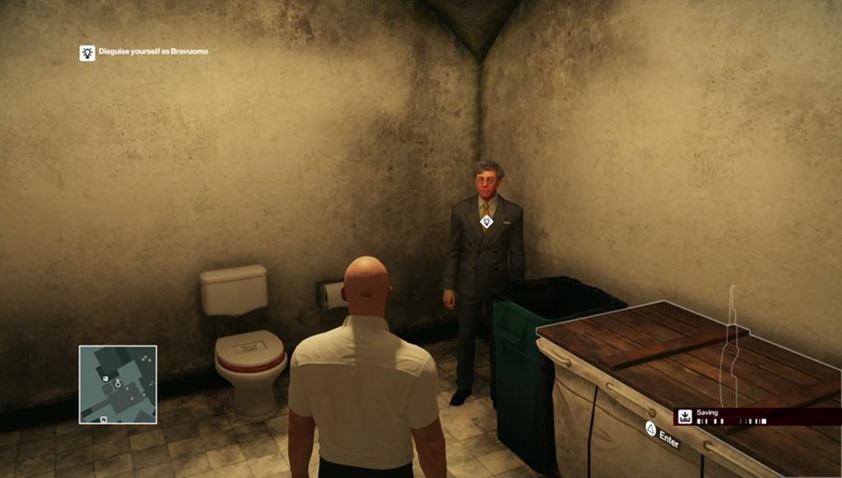 And stripping him of his clothes and hair is a macabre reminder of just how lethal 47 really is: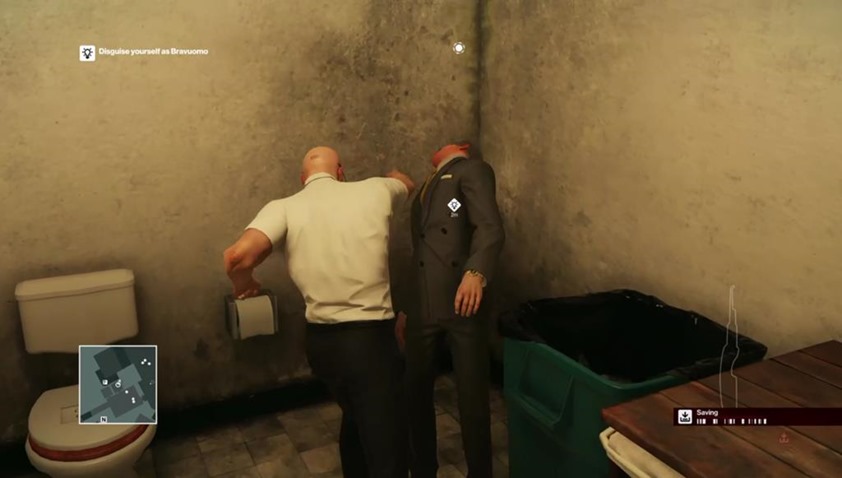 I think he looks the part, don't you?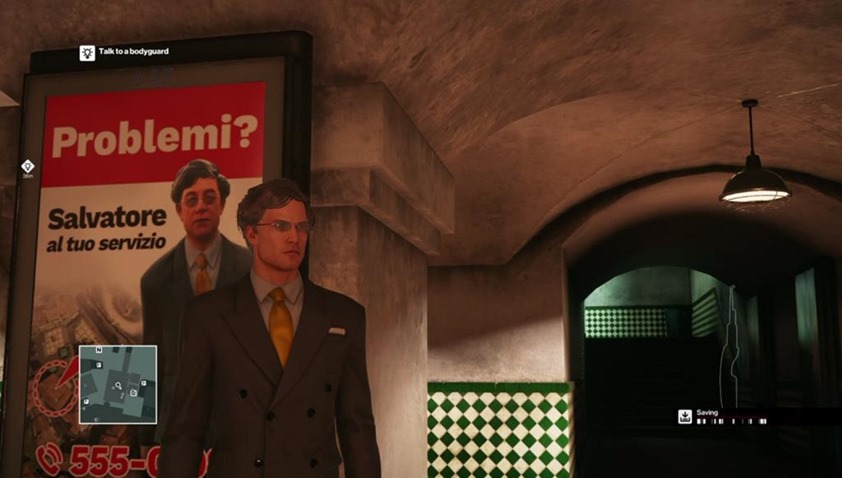 At this point, you get the chance to have a face to face meeting with Abiatti, after a rigorous strip-search, as the businessman attempts to hammer out a deal: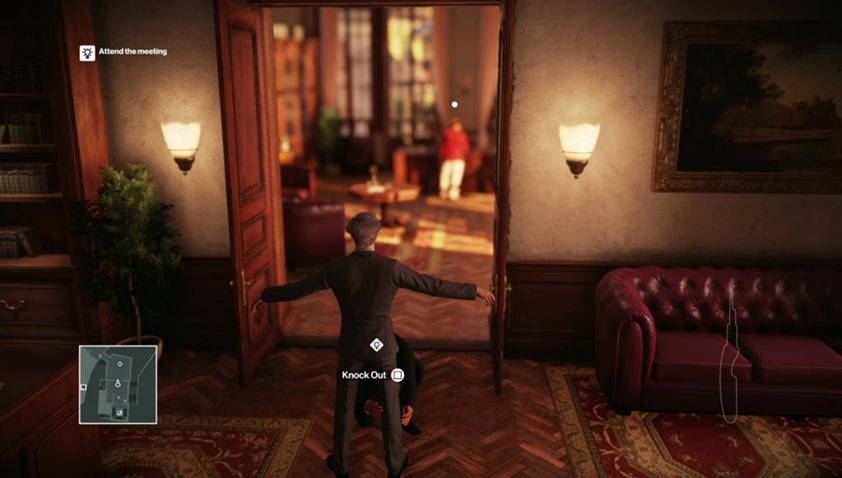 And he also happens to be positioned dangerously close to some ornate pens. It'd be a shame if someone were to make that pen disappear: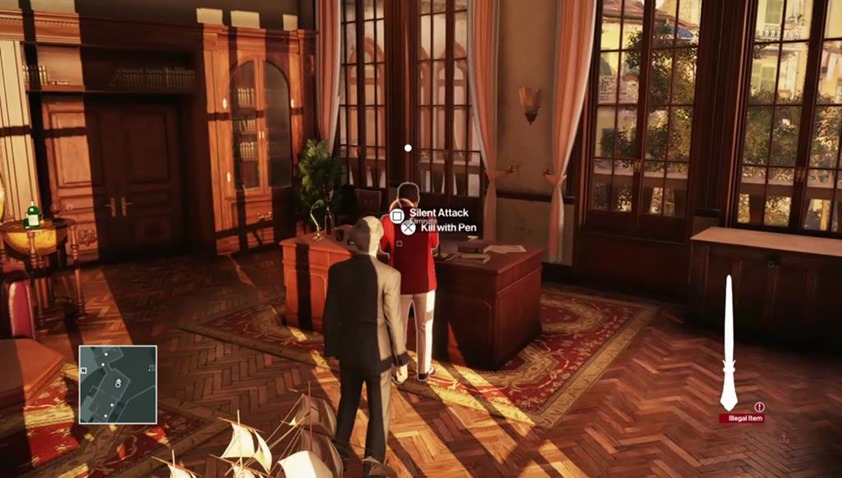 RIGHT INTO HIS FACE! TA-DAH!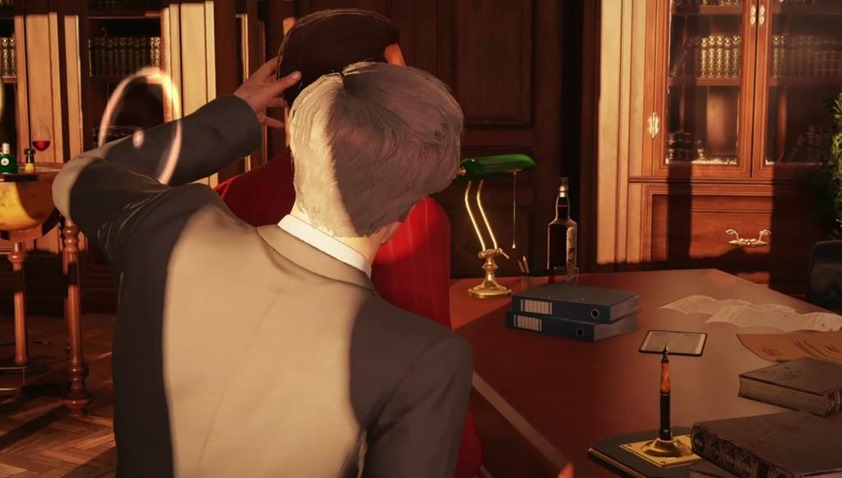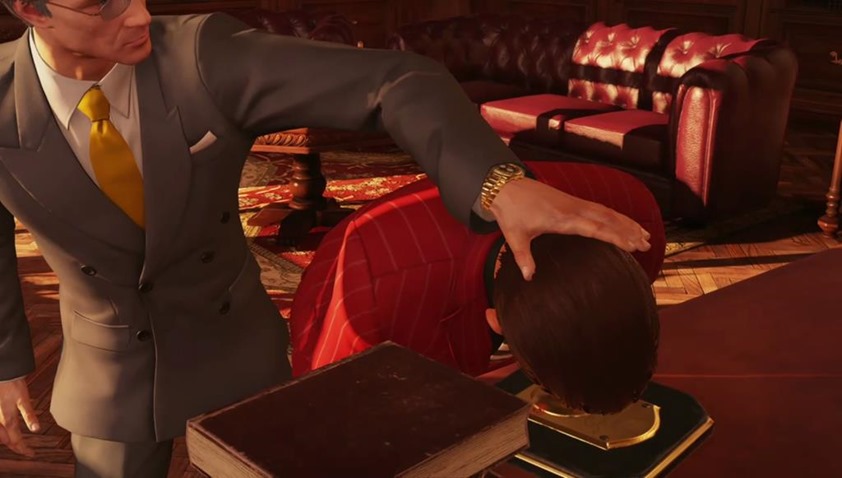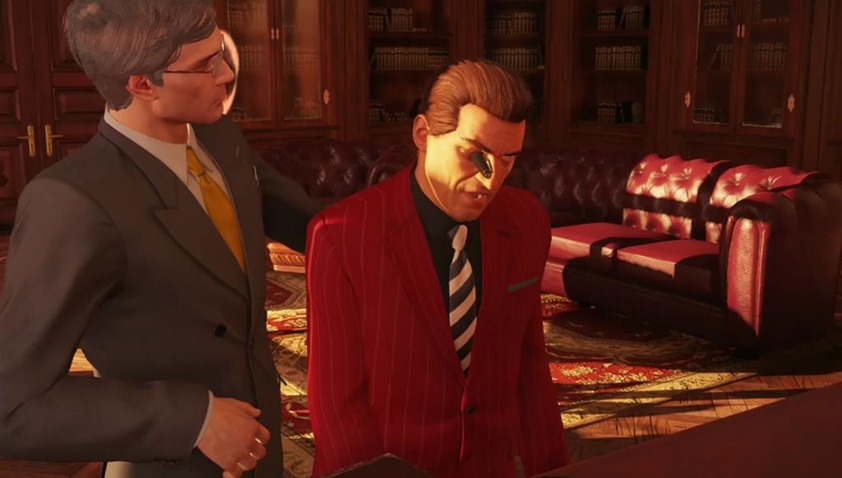 If you recognise that scene, that's an almost carbon-copy of a magic trick that Heath Ledger's Joker performed in The Dark Knight. And to dial in that reference even further? Just look at the name of the achievement that you get for your penmanship: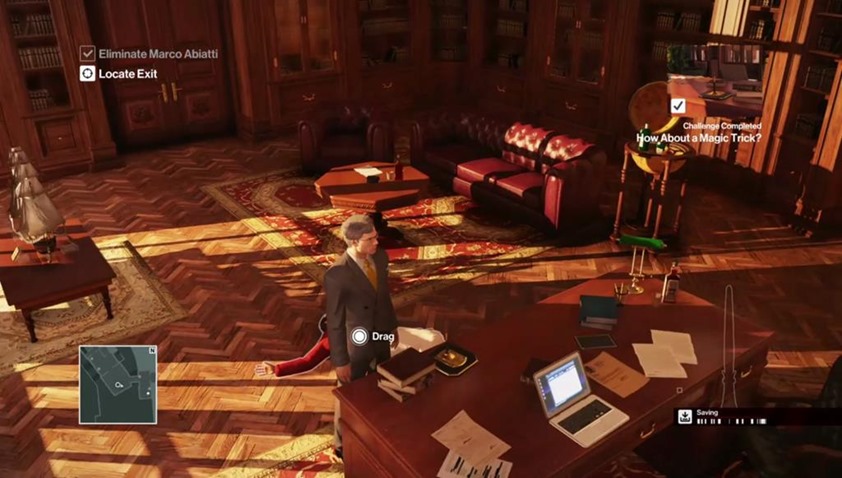 Lovely stuff, and yet another reminder as to why I love Hitman just so damn much.
Last Updated: February 3, 2017