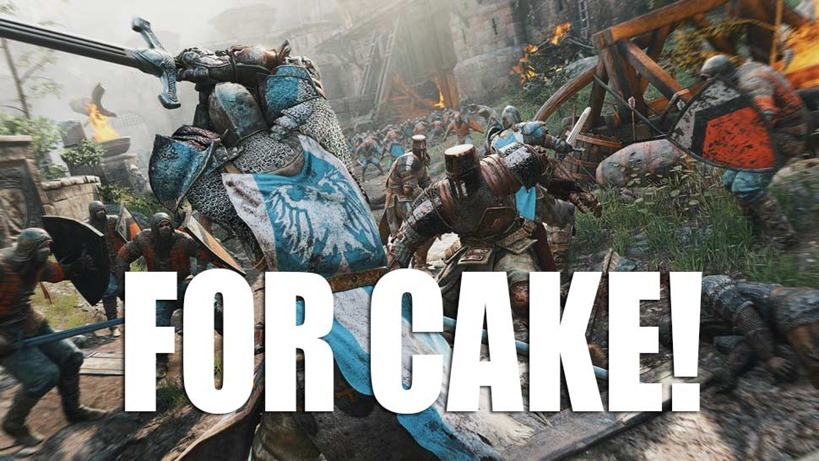 Very, very few games have ever managed to nail swordfighting. No wait, that's a lie. Only one game has ever managed to scratch the surface of swinging chunks of metal at the face of an enemy, and that was Star Wars Jedi Knight II: Jedi Outcast. Except there were lightsabers, the Force and I'm pretty sure the game ended with a boss battle against a roided-up version of Barney the Dinosaur. Anyway, Ubisoft is looking to fix that gap in the market, with their upcoming sword-clanging game For Honor.
It's got all manner of historical masters of the blade, going one on one in tense matches where a single mistake can wind up with your head being lopped off. It looks rather alright as a multiplayer game, according to last year's E3 reveal. But this Highlander simulator won;t be online-only, as Ubisoft has confirmed that a single-player mode will be present.
"One of the big questions we receive is about a solo campaign," producer Stephane Cardin said in a recent Ubisoft-produced video.

We said that we will have a single[-player] campaign, and I can promise you that we will have a solo campaign.
Ubisoft has been dead quiet on For Honor since its reveal last year, with nary any other footage managing to escape the development forge. But expect more content soon. "It's one of the key subjects we're working on on the floor," Cardin explained.
I can't wait to show stuff to you guys and we'll do it as early as possible like we did with the multiplayer.
Sounds rad. While I would relish the chance to show off my sword-skills on a random millennial when I go online, my insistence of constantly yelling that "THERE CAN BE ONLY ONE" will most likely get me booted from any and all matches. The game is supposedly out later this year, on PC, PlayStation 4 and Xbox One.
Last Updated: January 12, 2016