Virtual Reality is still finding its place in eSports. Currently we're seeing a lot more VR implementation in viewership clients, especially with the upcoming IEM Oakland partnership with Sliver.tv. We're still dancing around with the idea that actual VR games, and HTC are looking to bring VR into the limelight with their new partnership.
HTC have partnered up with bar franchise Meltdown for Vive Nights, showing the competitive promise for VR in eSports. The new events will kick off across Europe in London, Paris and Cologne allowing bar goers to try out the HTC Vive and compete against each other for prizes. The aim is to shed light on Virtual Reality eSports, showing the functionality and simplicity of a simple game in VR. What will they be playing? Survios' Raw Data, a first person shooter in Virtual Reality, and they'll be playing for Raw Data Steam codes, as well as an HTC Vive. The event will run monthly in select Meltdown bars around Europe.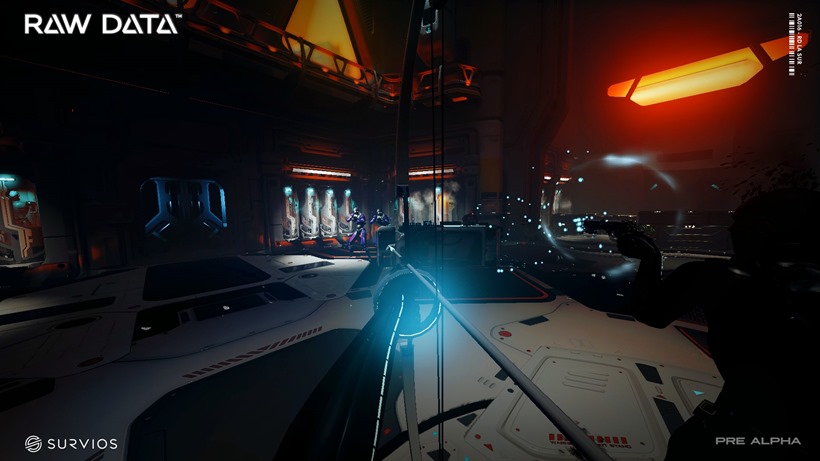 Raw Data in Pre-Alpha (image credit Tech Crunch)
In a statement, marketing director for HTC VR Jon Goddard shed light on their new partnership:
"We understand that Vive is an expensive purchase, and to truly convince people of the possibilities that room-scale VR allows, they have to try it.

"Not everyone can get to the big gaming conferences, so by partnerships such as this, we're continuing our mission to make Vive accessible to everyone—from gamers, to tech and entertainment enthusiasts alike." (via eSports Observer)
It's true, the HTC Vive is extremely expensive and that is one of the more rational fears I have as to why VR would be a difficult eSport. With PC and Console it's far cheaper to play and compete, where as a Vive can set you back a month or two's salary. Nonetheless, bringing VR into the public eye is great and the opportunity to compete against your friends in Virtual Reality is a niche experience I assume everyone would want to try out. For now, let's hope the inspiring efforts from HTC ushering in a new era of cheaper, affordable VR so gamers can compete at a much larger scale.
Like esports?
Check out esports central
Last Updated: November 16, 2016