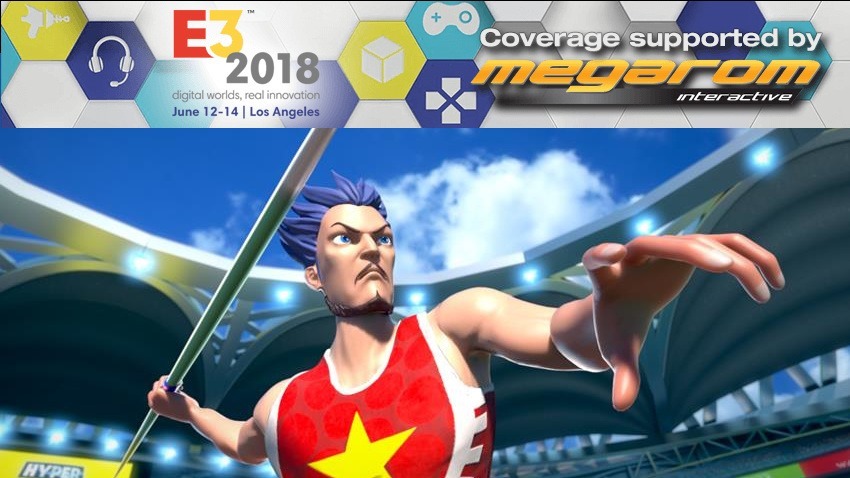 Konami is in a strange spot when it comes to game's publishing, and that was only more prevalent at E3 this year. While last year saw the promotion of a new Metal Gear (albeit, a really bad one), this year Konami only really had three games to show. Two of which where sports-focused titles, mind you. While Pro Evolution Soccer is a staple in the annual calendar, Hyper Sports R is a new addition that seeks to capitalise on the nostalgic feelings you might still foster for those old NES track and field games. And not only does it do that, it feels propped up solely by it too.
Hyper Sports R is not an overly complex game. In it, you'll have a series of events, including Javelin throw, Long Jump and 100-meter sprints, all of which I got to try on the Nintendo Switch. Like the old NES game magic it's trying to recapture, controlling any of these events is simple. You just have to mash on a button repeatedly to get some speed in all three events, while holding down a button for accuracy in Javelin and jumping angle in Long Jump. Mash fast enough, hold and release precisely enough, and you've basically done it. There's no additional depth other than these two inputs, which might be fine if that's what you're looking for.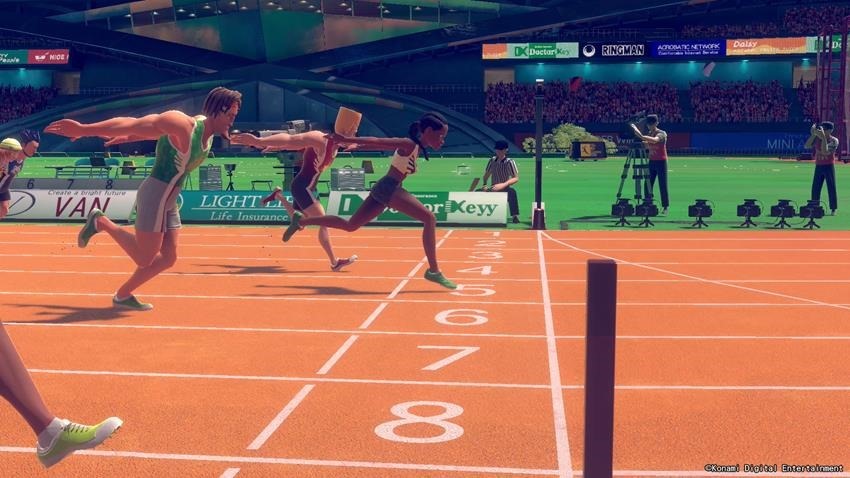 It does make the game routinely tedious to engage with, but I can't lie and say I didn't have a little fun playing some multiplayer. Trying to get the longest Javelin through was entertaining for a moment, even if the agency of my input wasn't immediately clear. What makes a 1 meter difference? Did I not mash that one button slightly fast enough? Was my angle a little off? Hyper Sports R doesn't make any of this clear, which makes it seem like it's only meant for silly party fun other than anything else substantial.
But be sure to only play it with those who can too. It seems strange to have Konami boasting about a game which seems to have zero accessibility options in a time when the industry is making strides towards more inclusiveness. So many games ship with alternative input modes to remove button mashing and motion controls, but Hyper Sports R makes this integral to the experience. Considering it's nearly three decades since the original launch of Track and Field on NES, it should be impossible for problems like this to still exist. Especially if the overall goal is get to more people playing, casual or otherwise.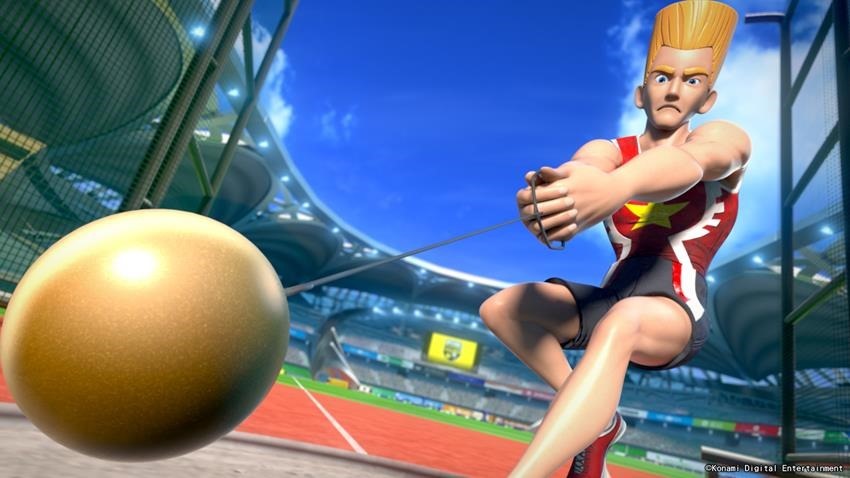 Hyper Sports R doesn't seem like anything more than a quick distraction, and perhaps that's all it needs to be. But with a little more love and care, maybe Konami could've reinvented the genre in a way that actually made it exciting again. Instead of just wearing its marketing direction on its sleeve so proudly.
Last Updated: June 22, 2018