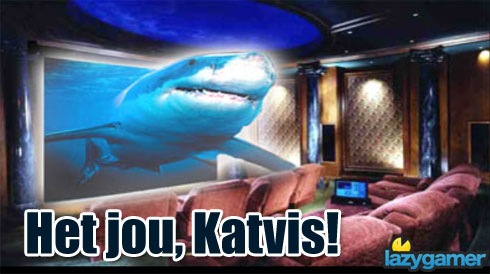 3D, like Hansel, is so hot right now. TV manufacturers are incredibly keen to shove the tech down consumer throats. Sony, likewise, is heavily advocating 3D gaming – a feature that'll be present in its upcoming blockbusters, like Gran Turismo 5, Killzone 3 and Motorstorm Apocalypse. Crysis developers Crytek are also pretty keen on 3D gaming.
Some people though, aren't nearly as enthused about 3D. People like id's Todd Hollenshead, who believes the tech needs much more penetration before being suitable for gaming.
"Maybe we're getting to the point where the people who have been pushing 3D, or are pushing 3D now, have figured out a way to make it cool and not so nerdy that nobody wants to do it," he said.
"My most recent, 'OK, this is really cool' experience with 3D was with the movie Avatar, which everybody has seen. Even then, I was a little annoyed that I had to wear these glasses for two hours in a movie. My nose hurt by the end of it.
"I know the stuff in your living room is different. You can get higher quality glasses that fit. But you still gotta sit in your living room wearing these glasses. And then if you're playing games and move your head then it can get out of phase, which is a major issue."
"And, also, the TVs are fucking expensive. Is there enough content to justify?"
Right now? No, Todd Hollenshead, No there isn't.
"At the very uber end of the videophiles, those guys are going to adopt that," he said. "But that's not going to be wide enough adoption to create substantial change within the gaming market.
"It has to be more pervasive and more widely adopted before it makes sense for videogame development companies to invest."
"You may have one or two that are like, oh, we're going to fly the banner of this and we're going to make our name on this one thing. But to have really meaningful differences is going to require some more time. The price is going to have to come down and you're going to have to have more widespread adoption."
Toshiba rumoured to be releasing glasses-less 3D screens towards the end of the year – albeit only in 21" sizes – which should help 3D penetration somewhat. The necessity for glasses when watching 3D content has always been the deal-breaker for me, so this might make me rethink a 3D TV purchase -  depending on the price and future availability of larger screens.
Source : Eurogamer
Last Updated: August 25, 2010