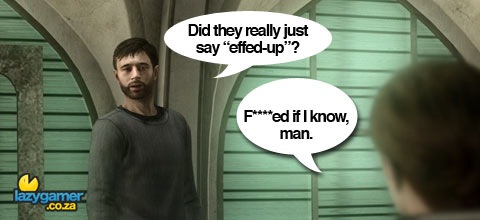 IGN have put together a compilation of what they call Heavy Rain's most "effed-up" endings. Once you are done with the videos, it won't be very hard to understand why.
Heavy Rain released earlier this year, and while playing it for review, I was mesmerised by it's sombre charm and loved every second of it. As you may already know, Heavy Rain's outcome is greatly effected by the player, which means that everyone gets a different experience, some of which are far less pleasant than others.
More safe reading after the jump, spoiler link is only at the bottom of the complete post.
I went through the videos that IGN had selected and I really couldn't imagine how different I would have felt having the game end like some of these did.
With so many outcomes, and especially bad ones, it begs the question as to whether a game like Heavy Rain is actually capable of delivering an intended experience, or if the the multiple paths truly give each player a different game.
I am giving a final warning in big bold letters: MASSIVE SPOILERS THROUGH THE LINK – Do not click through if you haven't already finished Heavy Rain or are planning to play it again with a different outcome.
IGN's Heavy Rain: The Most Effed-Up Endings
Last Updated: April 22, 2010