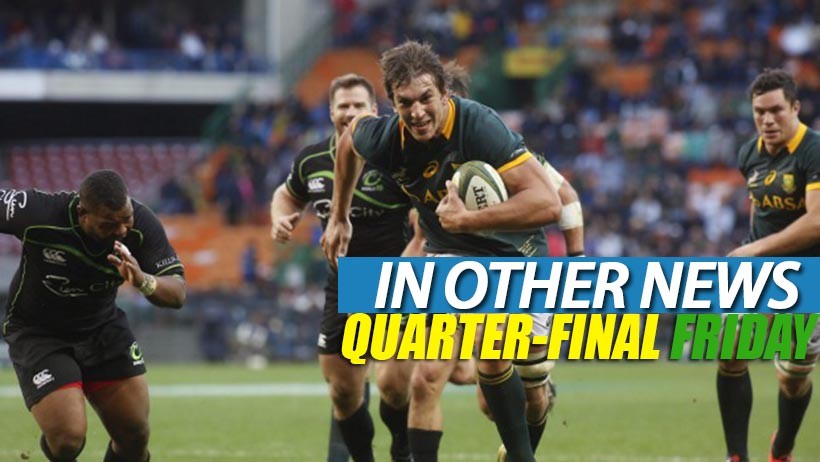 Just a week ago, I was jetting up to Jozi. You might have known it was me, as you could have heard me screaming from my plane for the entire ride up from Port Elizabeth. Good times! And to be honest, I kind of miss you guys. Meat, soft drinks and relentless bullying from my co-workers. You guys made my weekend awesome.
But for me, the most memorable part was arriving back home, and subjecting my toilet to the Rowkoomamas chili cheese bomb wrath. GOOD TIMES!
In Other News: You better call the eff beeee aaaaye about esports betting, League of Legends get crazy and how Hearthstone just tweaked a killer card.
Here's the news we didn't post today, because I was too busy thinking that I already knew the first rule of Assumption Club.
News
FBI investigating fantasy eSports betting operators DraftKings
EVE Online players can now sell off individual skills and training
Darkest Dungeon's full release coming in early 2016
Square Enix wants you to make Just Cause 3's launch trailer
Destiny's Agonarch Rune glitch has been fixed
CS:GO map transforms Counter-Strike into Quake
League of Legends' crazy '5v5 One For All' mode returns this month
Stuff
One week with the Steam controller
Where can Metal Gear go from here?
Steam's big dinosaur game is becoming more like Pokémon
How a single tweak takes down Hearthstone's most powerful deck
Videos
The Smurfs – Launch trailer
Call of Duty: Black Ops 3 – Tactical abilities trailer
Furi – Announce trailer
What's on at The Movies
Movies out Today: 16 October 2015
It's the greatest night in history in this new trailer for A VERY MURRAY CHRISTMAS
UPDATE: FOX denies FANTASTIC FOUR is heading back to Marvel
Universal's new shared monster movie universe could have a female MUMMY
We review BLACK MASS – Johnny Depp soars in this unflinching gangster drama
Last Updated: October 16, 2015