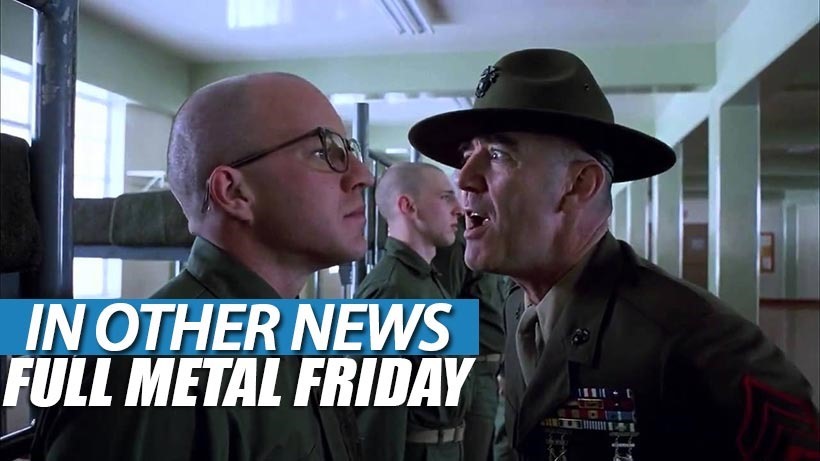 The police couldn't stop me. The FBI is more concerned with hoax bombs that tell the time. Yes folks, Bad News Bonthuys is bck, ready to dish out sage advice that is banned in several provinces and countries. True grippong tales of life advice that'll leave you gasping with life hack glory! Here we go!
If you need to stop your nail-biting habit, try coating your fingers in potassium cyanide. Don't burn calories, burn your food instead. Don't buy toilet paper, you're just going to crap again anyway. If you're constipated, try using a plunger. Save money by dragging your dog by his tail when out for a walk, instead of buying an expensive lead.
In Other News:  Destiny claims carefully-worded records, Dishonored 2 is feeling sunny, there's a Downtown Abbey game on the way and meet the new boss of Nintendo.
Here's the news that we didn't post today, because I was too busy building barriers outside the country in my new job as the minister of de fence.
News
Shenmue 3 launches "Slacker Backer" campagin for those who still want to donate
Dodge haunted mannequins or die in VR horror game Late Night Shop
Dishonored 2 takes place in the sunny city of Karnaca, but it's not pleasant
World of Warships launches with bombastic video
Phoenix Wright 6's setting marks the biggest departure for the core series
Activision has released a Downton Abbey game
Splatoon's Hammerhead Bridge drops tonight
Destiny: The Taken King claims PSN's records
Stuff
In the future, there will be street meat
Nintendo's new boss faces the most pivotal year in the company's history
2015: The year I loved the games that I hate
Going face to face with The Last Guardian
Videos
Kingdom Hearts II.8 – Debut trailer
Final Fantasy XV – Location hunting
Penarium – Launch trailer
What's on at The Movies
Director Jon Favreau talks THE JUNGLE BOOK; realism, character changes & digital technology
This incredibly intense first trailer for local drama SINK is not an accident!
Movies out Today: 18 September 2015
RUMOUR: Potential MAN OF STEEL 2 plot and character details revealed
Sweet Christmas! Marvel just dropped a ton of details for LUKE CAGE on Netflix
This new trailer for THE LAST WITCH HUNTER is not dreaming
TAKEN and LAYER CAKE are going to strong arm your TV
Last Updated: September 18, 2015