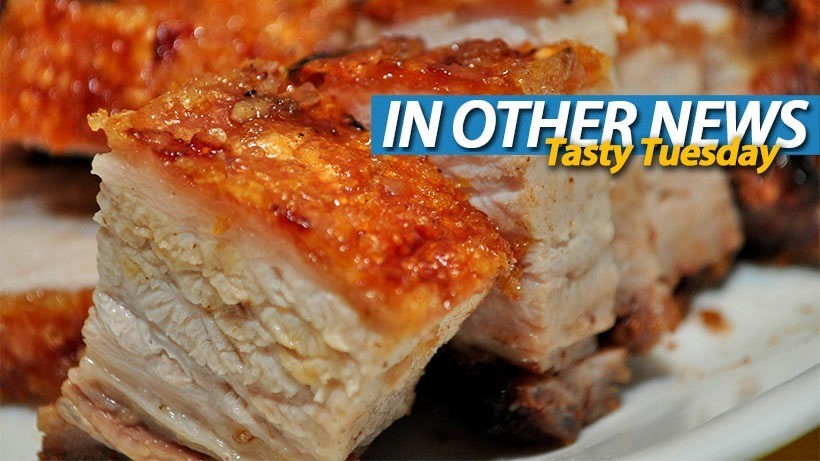 If you're of Cantonese decent, or have spent any quantifiable time in Southern China or Hong Kong, you'll be well acquainted with Cantonese-style roasted pork belly, or Siew Yuk. It's one the triumvirates of the Cantonese roasted meats for which the region is renowned, the others being Char Siu (Barbecue pork) and Siew Ngap (Roasted duck) – and if it's something you've had, it's something you love.
Slowly roasted with a five-spice rub, the meat is always soft and juicy – and its crackling skin always light and crispy. Usually eaten at family get-togethers and special occasions, it – and the other two famous roasted meats – generally mean it's time for celebration.
In Other news: Breaking Battlefront, expect more BioShocks, might as well jump for new Van Halen tracks in Rockband 4 and Cyka Blyat.
Here's the news we didn't post because we were too busy making holy water by boiling the hell out of it.
News
Destiny weekly reset for November 24 – Court of Oryx, Nightfall, Prison of Elders changes detailed
BioShock is a "permanent franchise," says Take-Two boss
Rock Band 4 weekly DLC drop adds six Van Halen tracks
Star Wars Battlefront hit by invincibility bug
Breaking Benjamin's Benjamin Burnley Breaks Battlefront
PS4 Remote Play (unofficially) coming to PC this week
Killer Instinct is getting a HUD refresh soon
Eight million people have played Plants vs Zombies: Garden Warfare
Stuff
Xbox 360 at 10: Gears of War versus Tool
Fan fixes, then improves Star Wars: Republic Commando
The new characters steal the show in Invisible, Inc: Contingency Plan
Digging through the archives of a closed developer
Videos
Path of Exile – Ascendancy expansion announce trailer
Valhalla Hills – Building timelapse trailer
What's on at The Movies
This new clip from Disney's ZOOTOPIA isn't in a hurry
Battle of the Bonds: GEORGE LAZENBY
Battle of the Bonds: SEAN CONNERY
Hey, Macarena! It's the red band trailer for DIRTY GRANDPA!
This first trailer for CENTRAL INTELLIGENCE has a little Hart and big Johnson!
Melissa McCarthy is THE BOSS in this first trailer
Bonus video: Cyka Blyat
Last Updated: November 24, 2015