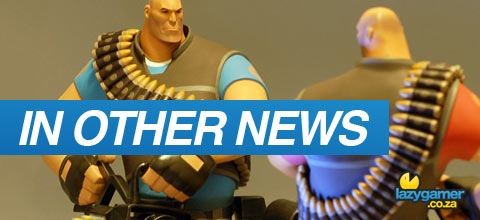 When is a heavy statue not heavy?
You may notice that many international gaming website have posted up Red Dead Redemptions achievements list today, the very same list that we had already posted up nearly 5 days ago. So "nyeh!" to those slow pokes, bloody agents.
Here's your other news and random stuff for the day.
News
The Equaliser – Mass Effect 2 DLC hits today
Team Fortress "Heavy" Statues now available for pre-order
FarCry 2 designer Clint Hocking leaves Ubisoft
Super Street Fighter IV ships 1 million units
Stuff
Mortal Kombat's Best and Worst Fatalities
Videos
Dead Space 2 – GT Pop-Block video
Halo Reach Beta Introduction
Street Fighter retrospective
Last Updated: May 4, 2010