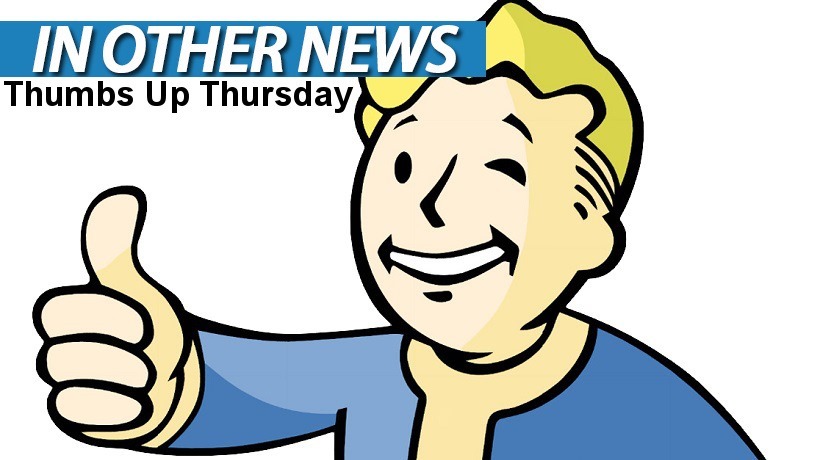 Over the past few days I've been looking at a lot of different mechanical keyboards. You see I've been using this rather fantastic Sidewinder Membrane one for years now, but I'm finally looking for something more comfortable to both play and type on. That, and Geoff has finally promised to cut my hands off if I don't stop making typos, so it's a matter of life and…er life with no hands. Help me!
In Other News: Fallout 4 is looking S.P.E.C.I.A.L on the PS Vita, DICE knows that Hoth is a mess in Star Wars Battlefront and most people aren't will to upgrade for new VR headsets.
Here's the news we didn't post today because we were too busy trying to pronounce Halo 5's install size on Xbox One.
News
Most users won't upgrade their PCs for VR, and most PCs are in bedrooms, says Valve survey
Bungie knows Nightfall strike rewards "feel like losing", working on it
Fallout 4 on Vita via Remote Play has been specially tailored
Yes, the Rebels had it tough in the Star Wars Battlefront beta
Stuff
Ubisoft Sent Us Pictures of an Eagle in London to Promote Assassin's Creed Syndicate, Here They Are
Sony's new RX1R II might be the ultimate pocket-sized camera
Square Enix's Latest Streaming Restrictions Are Ridiculous
Former Activision Owner Vivendi Buys Stakes in Ubisoft and Gameloft
Videos
Charles Martinet Plays Super Mario Maker
ROCKET LEAGUE – Top Goals Of the Pre-Season
The Movies
Last Updated: October 15, 2015