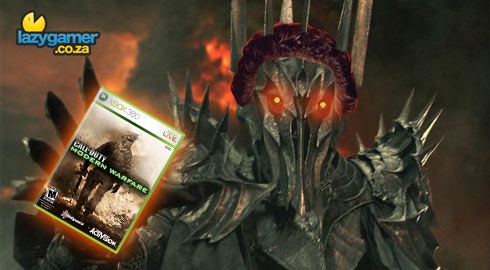 Once upon a time, in a land far away there was an evil ruler named BeelzeBobby and he ruled over all of Activisionia and it's poor inhabitants.
Amongst these inhabitants, was a tribe called Infiniddy Waard, and even though they worked so hard through all the seasons, BeelzeBobby sent his Kotickinnions to sieze all their gold, leaving them with nothing. This, so that they may stay and tend to the crops once more, only receiving that which belongs to them many moons from now.
One day Infiniddy Waard decided to take up arms and demand what was rightfully theirs. With the power of the Ancient Sword of Da-Law on their side, they declared War.
Ok, let's all be honest here, nobody really likes to sit and read BS about lawsuits, people just want in on the scandal, so here it is.
38 members calling themselves the Infinity Ward Employees Group (some who have left and some who haven't, not including Frank and Jason) are suing Activision for somewhere up to around R.940,000,000.00 Yeah, you read that right, that's nine-hundred and forty million Rand or around $.125,000,000.00. On top of that, they are requesting for a further $75 million to $500 million in punitive damages.
They are suing Activision for withholding payouts that rightfully belong to the employees. Not only that but they are accusing Activision of holding employees hostage, by not paying them unless they stay to complete a Modern Warfare 3, should it be required (duh).
It's all a big bunch of BS if you ask me, and now Activision have responded with the usual lip-flap that the accusations are ridiculous and unfounded and so on.
For the full version of the ordeal and the real nitty-gritty, hit the link below.
Source: G4
Last Updated: April 28, 2010