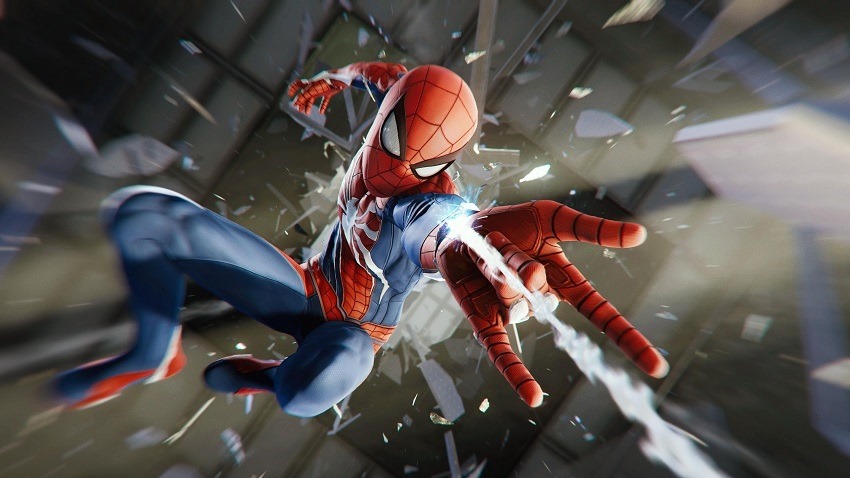 When you think about a great Spider-Man game (perhaps, ones before the incoming PS4 exclusive), most people tend to fall on the movie adaptation for Spider-Man 2. Not because it did anything novel with the story, its missions or world though. Instead, it all has to do with the swinging. It was a vast improvement from the swinging in the prior tie-in, which often felt like you were just flying with weird white ropes attached rather than actually propelling yourself from building to building. Spider-Man 2 was the first real experiment with physics-based movement in the series, and it's an ideal that Insomniac have just perfected down to a tee.
It makes sense then that there's a whole video dedicated to just how meticulous they had to be to get it right. It's not just about having web lines attach to buildings and provide you with that sweet pendulum mention with every swing. It's about feeling as free and nimble as Peter Parker does. Whether that's turning on a dime with a well timed (and animated) wall run or picking up momentum with a accurate zipline. Spider-Man feels great in Insomniac's new title because its designers were obsessed about giving you the acrobatic freedom that so few games had before. And even Marvel couldn't really believe it at E3.
There's small details too. Things like the frequency of fire escapes in New York city made for an interesting problem that Insomniac had to tackle. They didn't want their inclusion to impede any of your movement, but also couldn't find an elegant way to get around them without removing them entirely. Instead, Insomniac integrated their geometry into Peter's parkour, giving you unique animations to watch as Spider-Man seamlessly transition from a wall run into a escape dodging dive and back into the same run again. It almost looks like magic.
Spider-Man is a lot more than just swinging about though, so it's good to hear that a lot of the package was developed with just as high a standard as this single mechanic. You can read Darryn's review right here, as you eagerly await your own time with the web-crawler (like I am) on Friday.
Last Updated: September 5, 2018