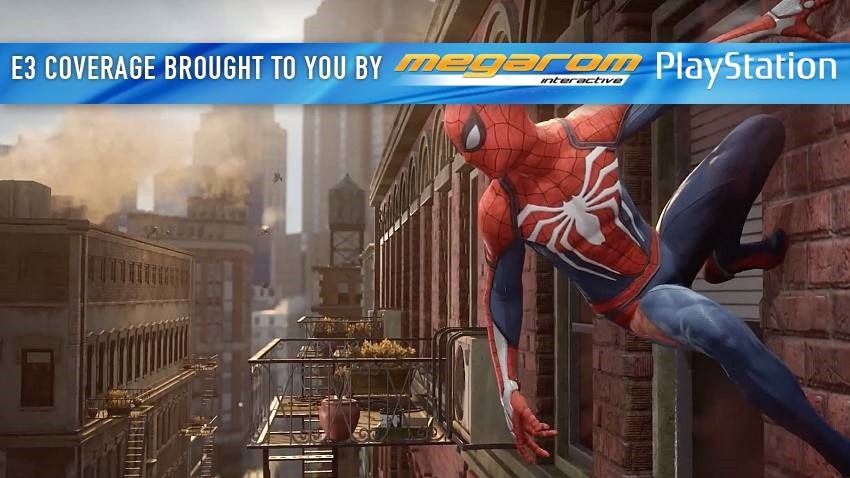 Sony ended its press conference showing some shiny new footage of your friendly neighbourhood Spider-man. Swinging around the city, our web slinger is able to traverse like a champion and web up his foes as je takes on Wilson Fisk's minions. It seems that the crawling hero has full control over his abilities, using his webs to capture, blind, and incapacitate enemies. The game itself features a combat system reminiscent of the Arkham Games, just infused with a lot more sticky webbing. It looks fantastic. Naturally, it's also stuffed with witty one-liners – but doesn't seem to be annoying about it.
The open world traversal looks like the best we've seen in a Spider Man game to date though, with Spidey able to swing, climb and run just about anywhere. There are Quick time events though, but they seamlessly helped move from closer action to an open-world aerial chase – and it all seemed to run like magic.
It's coming in 2018.
Need more E3 in your life?
Check out our E3 2017 portal powered by Megarom Games and PlayStation
Last Updated: June 13, 2017