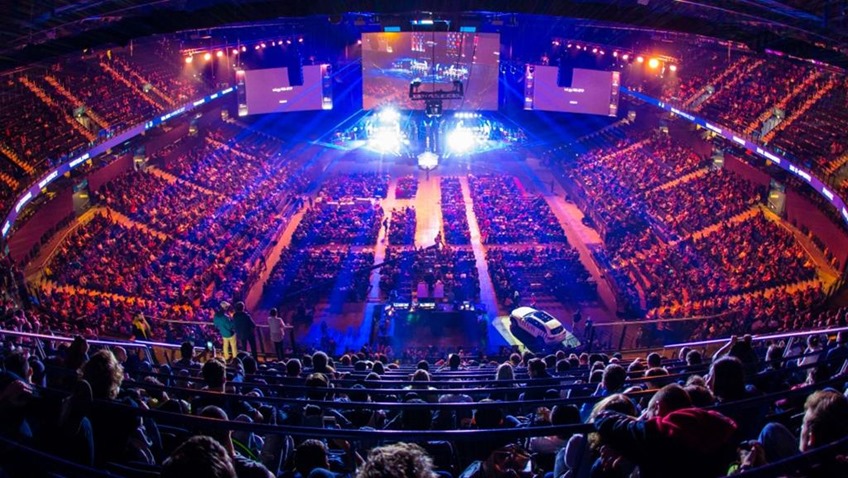 I've finally come around to the idea that Esports are indeed a sport, because it makes it easier for me to lump it in with rugby, soccer and swimming so that I can more easily ignore it. HEYOH! Seriously though, professional Esports are a thing and I do understand that a ton of dedication goes towards mastering that particular craft. Also, I'll never ignore Olympic curling because seeing a perfect granite run on the ice is my jam, yo.
The cream of the crop in games such as Overwatch, Street Fighter and DOTA spend countless hours every year doing nothing but honing their minds and thumbs as they seek to perfect their actions within those games. Training regimens would kind of match up perfectly to traditional sports when you think about it. One organisation that has been thinking about it? The International Olympic Committee, who'll be hosting an Esports Forum alongside the Global Association of International Sports Federations on July 21 in Lausanne, Switzerland.
It's an event that aims to pull in the biggest names in the Esports, from the teams through to the people who bankroll the competitions and more. They'll be meeting up with IOC members and sports representatives, in an effort to learn from one another.
"We are pleased to be hosting our first 'Esports Forum', which is a great opportunity for both the Olympic Movement and representatives from the world of esports and gaming to begin a discussion, listen and learn from each other, and understand the potential opportunities for collaboration," IOC sports director Kit McConnell said via Games Industry.
The IOC and GAISF are closely following the rapid development of esports globally, and we look forward to a really engaging discussion.
"We understand that sport never stands still and the phenomenal growth of esports and gaming is part of its continuing evolution," GAISF president Patrick Baumann added.
The Esports Forum provides an important and extremely valuable opportunity for us to gain a deeper understanding of esports, their impact and likely future development, so that we can jointly consider the ways in which we may collaborate to the mutual benefit of all of sport in the years ahead.
Does this mean that you'll be able to compete in 2020 for a gold medal in Overwatch? Probably not, but conferences like this are an important first step towards creating a dialogue that paves the way for the future. With the upcoming 19th Asian Games in 2022 allowing for Esports to be recognised as an event that will stand shoulder to shoulder with traditional sports, change is definitely in the air.
Plus, I'll finally have the last laugh when all the first team swimming douchebags from my old high school hear about this. YEAH JOHNNY, WHO'S A REAL ATHLETE NOW HUH?
Like esports?
Check out esports central
Last Updated: July 3, 2018