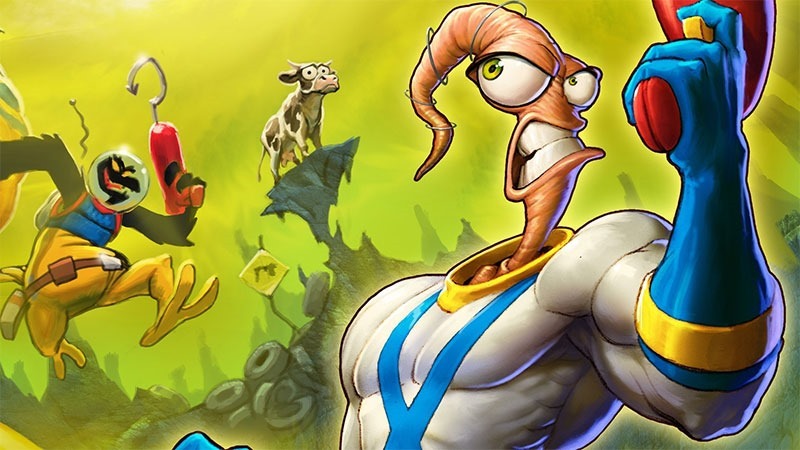 Hey! Remember Earthworm Jim? Some pretty damned good run-and-gun platformers starring an earthworm in a spaceship, it's one of the best and most revered games in Interplay's line-up of intellectual properties. Unfortunately for our favourite annelid his transition to 3D wasn't very good – so he's been relegated to the pile of failed mascot heroes from the 16 bit era.
Could he be coming back? Possibly. Earthworm Jim, along with a wealth of other properties owned by Interplay, is going up for sale. The company announced its intention to sell of over 70 of its IPs.
"Interplay has entertained millions of players with its well-recognized games, including Earthworm Jim, Freespace, Giants, Kingpin, Messiah, MDK, Run Like Hell, Sacrifice, Battlechess, Clayfighter, Dark Alliance, and Descent. As game creators, we are proud of the entertainment these properties have provided over the years.

With the proliferation of mobile, augmented reality, virtual reality and other new forms of consumption, we believe that consumers are ready to experience and interact with Interplay's characters, stories and game play in ways never possible before. We look forward to seeing how this unique portfolio of interactive entertainment icons will evolve for the worldwide audience," says Eric Caen, President of Interplay.
I think Interplay is just about dead. Of course, it's not the first time the company has sold off a beloved property. Once upon a time, Interplay published the Fallout games, but sold that off to Bethesda in 2007, giving us Fallout 3.
Are there any Interplay games you'd love to see make a comeback?
Last Updated: September 8, 2016