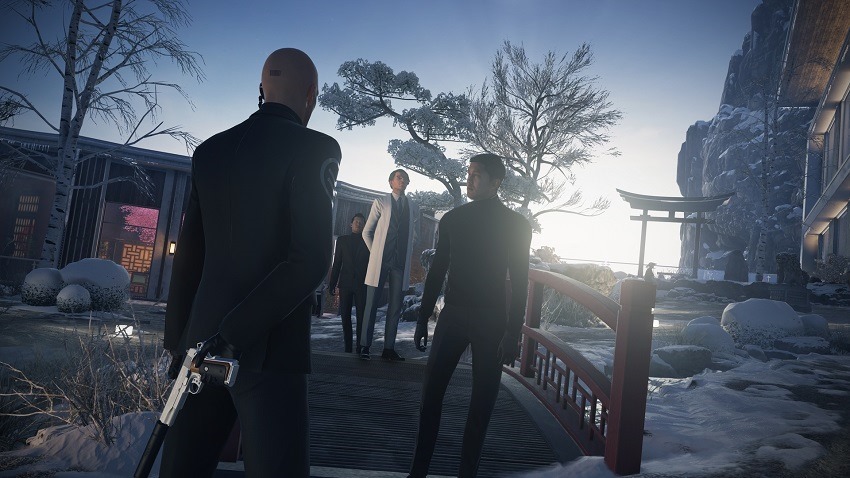 To say 2017 has been an easy year would be a gross lie. But to admit that not many had it tougher than IO Interactive would be fair. The studio came off a rocking 2016, where their episodic Hitman series lived up to expectation and managed to come out as one of the best games of the year. So colour them shocked when earlier this year Square Enix cut ties with the studio, leaving them independent and unsure of their future.
That has cleared up somewhat, especially with the announcement of a second season for Hitman starting next year sometime. But IO understands that it needs more people to play their original, which is why they're bundling up some of its best content and giving it away for free. The new Hitman Holiday Pack is up for a brief time on Xbox One, PS4 and PC, and gives you another chance to tackle arguably the best mission of the lot: Paris.
The fashion show turned murderer playground embodies the best of what this new Hitman is all about, and the Holiday Pack doesn't skimp on the extras. You'll get the stage's escalation missions, challenge packs, and any Paris-related Elusive Targets when they get re-activated in 2018. The pack will also include the first tutorial levels, which are a very thorough introduction to Hitman's often confusing mechanics.
If you played last year, you might also remember the other piece of content on offer: Holiday Hoarders. If a Santa that can teleport and Home Alone sounds like fun within a Hitman setting, that's technically what Hoarders is all about. And you'll get a neat new costume for Agent 47 too.
All progress carries over to any additional stage purchases, and you'll own this content forever if you pick it up. And you should, because Hitman is the gift that keeps on giving.
Last Updated: December 15, 2017