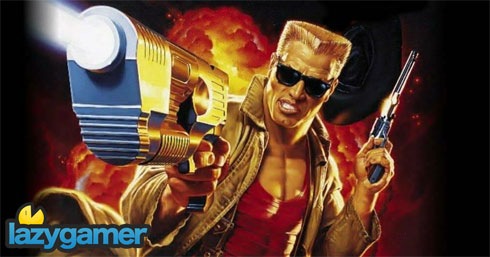 Call it what you will, but evidence is stacking up that Duke Nukem Forever, a game that's been in development for so long that it counts Jesus among its level designers, is actually almost ready for release.
Remember we told you that Gearbox may have been handed the development reigns for the title, and that information would be coming at PAX? Well, PAX is this weekend, and the mounting evidence of it being revealed this weekend is pretty intriguing.
Jon St John, the voice actor who spurts out the character's infamous stolen lines tweeted that he'd be heading to PAX. He's also tweeted this "Sorry Duke fans, but the panel I'm on Friday morning has nothing to do with Mr. Nukem. Thanks for asking!" though – but he might just be doing a David Jaffe, who insisted he wasn't going to be at E3, only to reveal his new Twisted Metal at the event.
Then there's the enigmatic tweet by Duke Nukem creator George Broussard. Back in 2006 in an interview with 1up, Broussard said that Duke Nukem forever will be out "When pigs fly."
This is what he tweeted.
Furthermore, Take Two Interactive – who still owns the rights to publish the game should it ever be released – has scheduled an investor call, right before PAX is scheduled to start.
Could it be real? Is Duke back, or will this just lead to hearts being broken, all over again?
Source : Kotaku
Last Updated: September 3, 2010