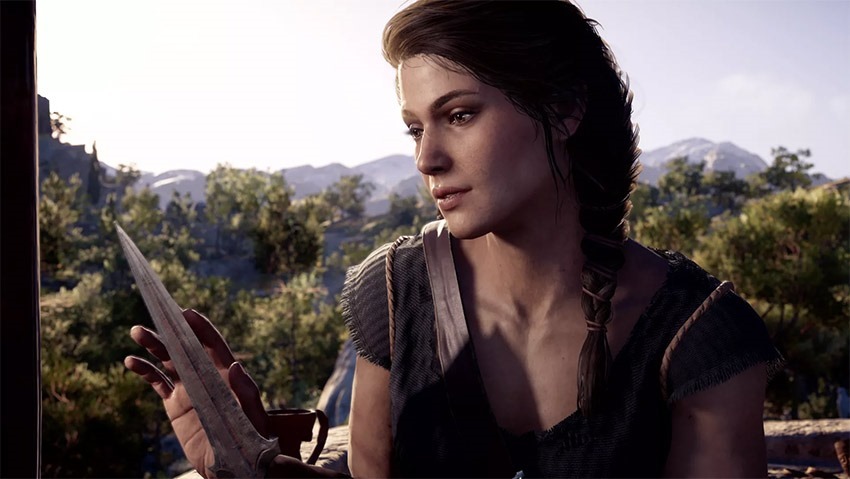 Assassin's Creed Odyssey is one of my favourite games of the last year. It's an already expansive game, with its core story and its voluminous DLC offering hundreds of hours of entertainment. Just yesterday, the game received the Torment of Hades DLC that sends "players to the Underworld, a vast world of endless gloom filled with the wandering dead, ruled by the sharp and cunning Hades."
Seriously, the game is LOADED with stuff to do, and almost all of it is fun. And now it looks like it'll be filled with even more stuff – because it's getting a "My Stories" content creation suite. Ubisoft themselves haven't really confirmed that it's coming, but there are a number of signs that point towards an impending content creation tool. For starters, there's the Assassin's Creed fan-site Access The Animus saying that they've been invited "to test an upcoming community oriented tool" for the game.
While that's a vague, wishy washy statement, a public (and soon-deleted) post from Ubisoft community manager Dominik Voigt mentioned a story-creation mode. Of course, the internet never forgets.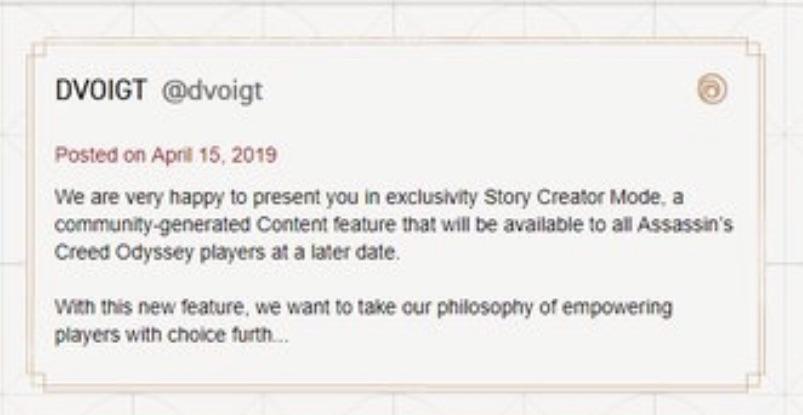 It seems now that the files for the creation kit are already in the game, having been included with the patch for the Torment of Hades DLC. Some users yesterday spotted tooltips for the mode in the game.
All of that combined means it's almost certain that the game will have a creation suite that'll probably be announced and unlocked during E3. What we don't know is how robust it is, and if it'll allow players to create and share their own branching tales to keep Alexios and Kassandra busy for perpetuity.
Last Updated: June 6, 2019