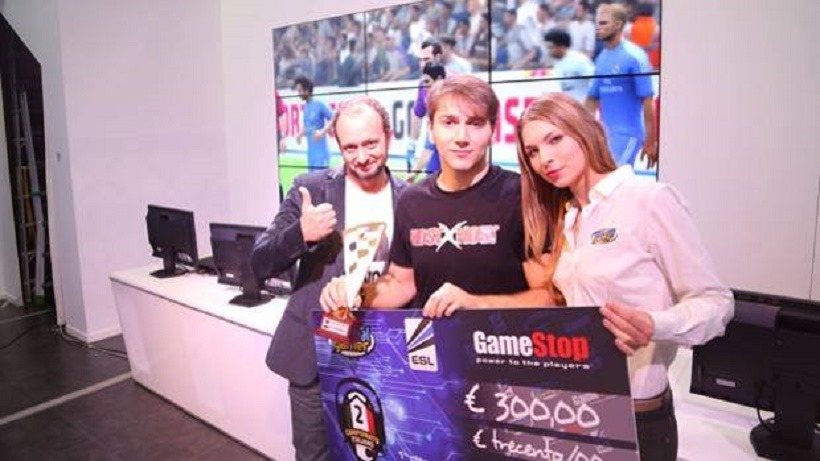 In what's becoming a hot trend among football clubs, Italy now joins the bandwagon with their very own club level EA FIFA player. Serie A Italian football club, Sampdoria, has signed the six time Italian FIFA champion Mattia "Lonewofl92" Guarracino. Guaaracino is not only the six time Italian champion, his achievements are in fact quite impressive compared to some of the other players who have been picked up. Guarracino was also the Bronze Medalist at the World Cyber Games and Samsung Euro Championship, and European ESL Major Series IX champion.
Sampdoria released the following statement regarding the acquisition, and the launch of Lonewolf92's first tournament under Sampdoria. The translation was done by Google, as the entire article is in Italian.
"Massimo Ferrero Cinemas and Rome Gaming Academy, in collaboration with Samsung Italy, Microsoft and AOC, are pleased to present the first chapter of a new thrilling experience in a format on his debut in Italy: the Cinema Pro Gaming Series. Open to all in the alternative at a nominal cost of tuition, this first edition of the CPG will star as the football game more played in the world: Fifa 16 EA Sports, Xbox One platform. Giving away great prizes offered by Samsung and Microsoft Italy, and the title of CPG sample of Fifa 16!

"The prestigious setting will be the salt of the Massimo Ferrero Cinemas, with the grand finale in the famous Royal in Rome, a few steps from Termini Station, in the presence of a passionate audience, known YouTubers and two exceptional caster to present and comment live the tournament. You do not have the opportunity to participate but do not want to miss the election of the new Italian champion? No worries, you can follow everything live free streaming via Twitch! If you want to show us how valuable your skills, what aspects? Browse the site, sign up, warms the fingertips and let us see what you are able to do! Cinema Pro Gaming Series Volume One: The Fifa 16 Battle awaits! "
Massimo Ferrero is a film producer and manager of Sampdoria.
Italy is perhaps one of the smaller countries when considering the global growth of eSports. They now join the top ranks in FIFA with the acquisition of Guarracino, and many feel this will bring much needed attention to eSports in Italy.
Guarracino also offered a brief statement to BBC in Italy about his joining of Samdoria.
"In Italy the movement has not started yet, but with President Ferrero we're trying to get it off .

"In Europe, however, it is slowly catching on, with West Ham and the Wolsburg who have already begun to move, and bought players gamers to FIFA. I will become the first virtual-register a football team in Italy, the first gamer. This is a new market for all. ESports grow in popularity year after year and after these clubs, even at Sampdoria, have seen the potential and decided to be the first to invest in this sector. "
Last Updated: May 20, 2016