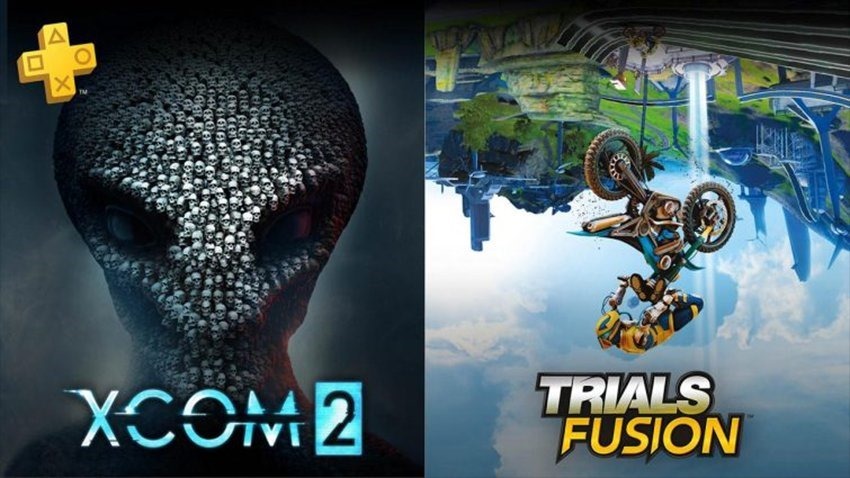 Aside from the excellent Sonic & All-Stars Racing Transformed, next month's Xbox Games with Gold are a bit of a bust – but you can't win 'em all. Thankfully, if you are fortunate enough to be a multiplatform gamer, next month's Instant Games collection for PlayStation Plus subscribers offers some spiffing games.
The first is Trials Fusion, the try-try-and-try again biking track game that has you trying to make it to the end of increasingly arduous tracks without turning yourself into a ragdoll. It may be a little too similar to its predecessors, but it's an addictive romp that's like Groundhog Day on a bike.
"Trials veterans will feel right at home with this latest instalment in the franchise, but they won't be able to shake off that nagging feeling that something is missing, despite the new tricks on offer. Newcomers, prepare to fail again and again as you find yourself addicted to a deceptively simple formula."
The bigger, better game next month is Firaxis' excellent sequel to its incredible XCOM reboot. Yes, you'll get the turn-based, timed, tense strategy game XCOM 2. It's excellent, even if it is a little tougher than the original game.
"XCOM 2 is almost the perfect sequel in every way, improving on its already established formula with some needed enhancements that further contextualise the crisis you find yourself in from the start. It's unforgivingly unfair at times and forces you to have a sense of clairvoyance, but it's a rewarding experience more often than not."
PS3 and Vita owners aren't left out…yet. Here's what they'll be getting:
Zombie Driver HD, PS3
Tom Clancy's Ghost Recon: Future Soldier, PS3
Atomic Ninjas, PS Vita
Squares, PS Vita
Last Updated: May 31, 2018