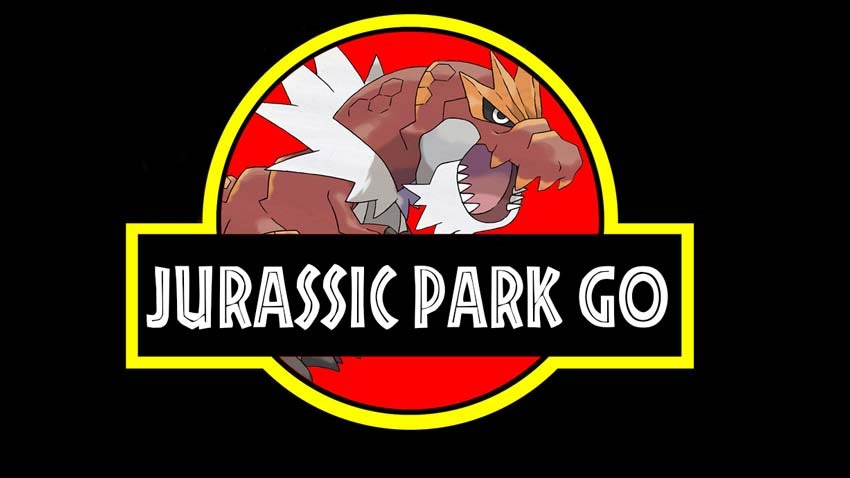 Hey, remember Pokemon Go? That mobile game that took the world by storm a while back and still has its hooks in Tracy? On that note, has anyone seen Tracy? We lost track of her when she jumped off a cliff in Peru in search of a Celebi, so we're a tad bit worried. Anyway, Pokemon Go may not be as popular as it once was, but it was still a solid money-earner.
In an industry that happens to like seeing success stories that can in turn be replicated, it looks like Universal Studios is hopping on that bandwagon with their own take on the pocket monster formula. The only problem, is that the engineers behind Jurassic Park Alive were so preoccupied with whether or not they could that they didn't stop to think if they should. God creates dinosaurs. God destroys dinosaurs. God creates man. Man destroys God. Man creates dinosaurs and then spends all day lobbing virtual nets at them:
Here's the full list of laundry features that'll be in Jurassic Park Alive, as well as some screenshots that don't exactly hide the inspirations of where this game gets its ideas from, via AGD:
Dinosaurs have returned to rule the Earth. They have fled Jurassic World on the unstable island of Isla Nublar… and they're roaming free in your cities and neighbourhoods. As a brand-new member of the Dinosaur Protection Group (DPG), your mission is to save dinosaurs from a second extinction. Explore your surrounding area to find your favorite dinosaurs – including new breeds that are more awe-inspiring and terrifying than ever before.

Activate augmented reality (AR) to interact with these unbelievable creatures in the real world. Track these magnificent animals with a drone and collect DNA samples needed to level up and create hybrids in your Lab. Then, assemble the perfect dinosaur strike team and take on dangerous threats in real-time PVP arena battles!
Explore your world with location-based technology and discover dinosaurs on a map. Identify behavior patterns to track specific species in their natural habitats.
Collect rare and powerful breeds by flying a drone with precise accuracy. Capture DNA samples and maintain a full roster of thriving prehistoric animals.
Create hybrid creatures by combining the genetic traits of multiple species to develop their strengths and abilities.
Battle a strike team of dinosaurs to defend against threats to your mission and challenge others in real-time PVP competitive arenas.
Earn rewards such as in-game currency and battery life for your drone by finding Supply Drops on the map.
Share your legendary dinosaur collection with friends by posting your AR images and videos to your social pages!
There's no solid release date for this title beyond "coming soon", but hopefully the end result includes at least one instance of a player being surrounded by a pair of augmented reality Velociraptors when they venture outside. Clever girl…
Last Updated: March 7, 2018