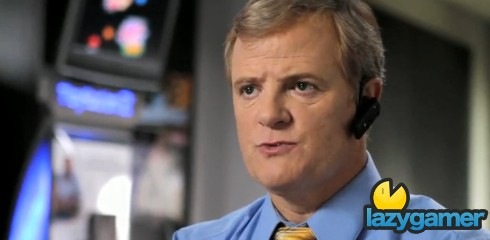 Remember that straight-up rip of a PS3 ad that recently aired in New Zealand? The one that blatantly plagiarised the Kevin Butler persona? Well, the persona, the VP of awesome himself has seen the copycat ad and found it wanting.
It's a pretty classy response, and much better than one involving litigation and men in suits. It looks as though Sony – or Deutsch, the advertising agency responsible – won't be suing. This time.
Response after the jump!
From the desk of Kevin Butler
VP of International Diplomacy
Sony Computer Entertainment America
1. No title for your guy? VP of Big Bigness? PS3 Commercial Tribute Manager? Details, folks.
2. The TV3 version was completely lacking in PS3 video game footage. Clips from Uncharted 2, MAG, God of War 3, or even clips of our upcoming releases Killzone3 and Twisted Metal would have really added some epicness to the spot.
3. The beard. I think it should have been longer.
4. I did like the slow motion effect at the end on the guitar solo. Way to plus it out.
5. Two-color mylar confetti > rainbow paper confetti. Just sayin.
Source : Playstation Blog
Last Updated: July 22, 2010