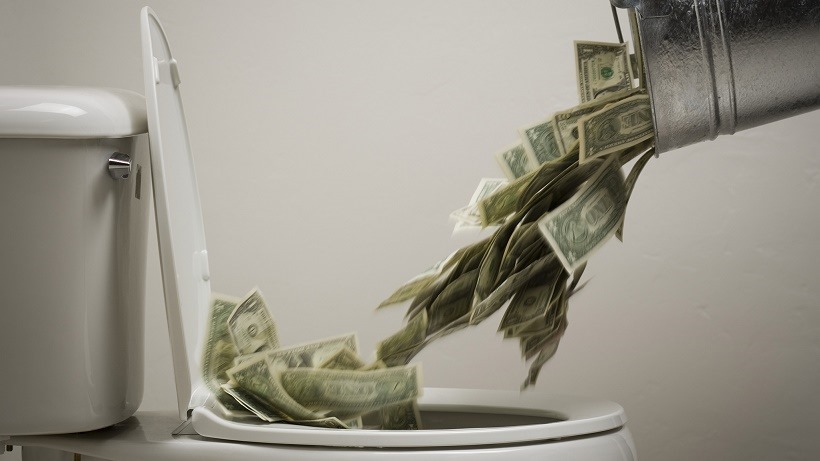 Why on earth any parent would give their child a credit card is beyond me. Have they not read the freak stuff that can happen? I mean, just last year, an 11 year old clocked up an eye watering R55 000 bill on in-app purchases through Google Play. Now, the very same thing has happened – a child has spent an even more gut-wrenching $7,625.88 (R88 307.69 based on the exchange rate at time of writing) on his Xbox One, on Fifa Microtransactions.
But wait, let me not get ahead of myself. Perhaps there is some perfectly sound reason for this exuberant amount being spent behind a parent's back. Did the child steal the credit card? Was it perhaps linked to the account, and money was unknowingly being spent? let's take a closer look at the tale (Destructoid via CBC):
On Dec. 23, Lance Perkins got a credit card bill for $7,625.88 after his 17-year-old son used his credit card to make in-game purchases for one of the FIFA series of soccer games. "It floored me. Literally floored me, when I'd seen what I was being charged," Perkins told CBC News. Perkins said he had given his son a credit card for emergencies or to make purchases for the family's convenience store. Although his son confessed he had been using the card illicitly, Perkins said his son, too, was truly shocked at how much he had spent.
No. Ways. First of all, this isn't even a young child – it's a 17 year old teenager! Secondly, again, what the hell would possess a parent to give their child a credit card? I can understand that perhaps in case of an emergency, it makes sense, but then surely, surely, you set up a notification system or something to keep an eye on the balance to make sure everything is in order. Lastly, I can't honestly believe that the son is shocked at how much he spent. Come on, he must have had some sort of idea each time he confirmed a transaction?
Microsoft declined a request for an interview from CBC. They did release a statement however, saying that parents are encouraged to make use of the many features and such which exist to prevent such unapproved charges from taking place in the first place.
As for the Perkins household, the father, Lance, has the perfect solution. "There will never be another Xbox system — or any gaming system — in my home", he said. I can only hope he realises that cellular devices are probably even more open to in-game purchases. If I were him, I'd take away the son's phone too, you know, just to be extra safe.
(Header)
Last Updated: January 12, 2016