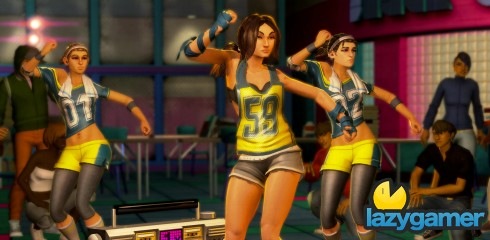 Admit it you are here to see the hot Asian models playing Dance Central and don't really care about the real news that Kinect is reportedly on course to become the biggest pre-order gaming item to date in the UK?
Well first things first, UK retailers are reporting far higher than expected interest in Microsoft's upcoming Kinect and have reported that they fell the price is appropriate for the product.
The sales director of Grainger Games has been quoted stating
"We have taken a large number of deposits for Kinect already and it is set to become our biggest pre-order to date. This tells us the device's appeal has not been affected by the price point."
This has been backed up by the Huts Group's head of business development, Sarah Jasper, stating
"Based on our orders thus far, customers are clearly excited by this offering and price – and quite rightly so."
And GAME Group's MD, Martyn Gibbs, offering
"Kinect is a fantastic piece of technology and we believe that once people actually try it for themselves, they will understand the full scope and value of what it offers them."
It's important to remember these are retailers who would sell you your own mother if they could but Microsoft has obviously won half the battle by getting retailers on their side and it seems that consumers, in the UK at least, are excited about Kinect.
Source: MCVUK
… okay fine here are the hot Asian models playing Dance Central
Last Updated: July 30, 2010