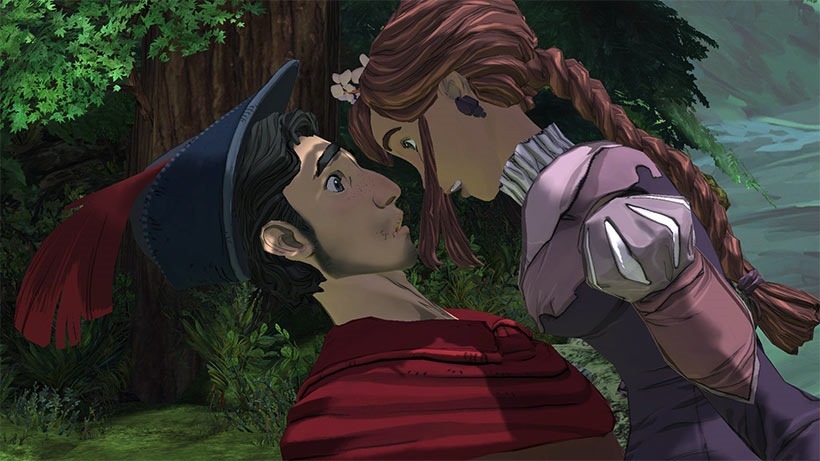 I loved the hell out of the first episode of The Odd Gentlemen's King's Quest Reboot. It was made with a liberal helping of love and reverence for its source material.
"Though not as brutally challenging as its forbears, the first chapter of The odd Gentleman's King's Quest is a delightfully charming, funny and beautiful game that any fan of old adventure games will love," I said, what seems like forever ago.
I wasn't quite as taken aback with the second episode though. It was much shorter than the first episode, took on a darker overall tone and didn't really leave me eagerly awaiting a new episode, as the first one had.
"While the writing, music, voice work and that wonderful art are on par with the first episode, the length here isn't. It took me around six hours to finish A Knight to Remember, but only around 2 and a half to see the end credits on this second episode. It's still great, and bests just about any other adventure game you're likely to play this year, but it still feels like filler. That may largely have to do with the fact that The Odd Gentlemen knocked it out of the park the first time around, leading to some rather lofty, perhaps exalted expectations.

There's a bit of exposition towards the end, another bit of a cliff-hanger though (as these games are wont to do), something that explains the goblins' motivations that has me aching for the next chapter. I just hope the wait won't be as long."
The wait, it seems. Isn't as long. The Odd Gentlemen and Activision have announced a release date for the third episode. You'll be able to play "Once Upon a Climb" on April 26.
"King's Quest – Chapter 3: Once Upon a Climb is a romantic comedy adventure featuring a beloved character from the series' classic beginnings: King Graham's wife and Gwendolyn's grandmother, Queen Valanice. Longtime fans may think they know the legend of how Graham rescued his future bride from the wicked witch Hagatha's tower. But the truth behind the fairytale is much more complicated!"
The games are great – but the very, very long waits between episodes is making some (myself included) begin to lose interest.
Last Updated: March 14, 2016