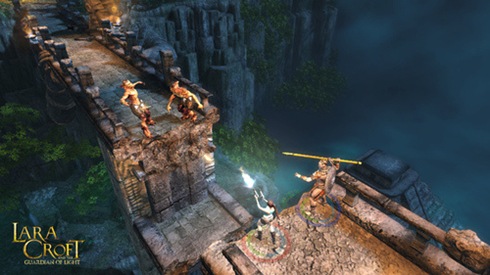 When Crystal Dynamics downsized to refocus their efforts on the Tomb Raider series, they promised that they'd bring something new, fresh and invigorating to the series, which has suffered from a few poor games of late, losing ground to Naughty dog's Uncharted series.
They've now now released information on one of the two Tomb Raider projects they're working on – only this one does away with the "Tomb Raider" prefix. Called ""Lara Croft and the Guardian of Light," it promises something quite different for our titular heroine indeed.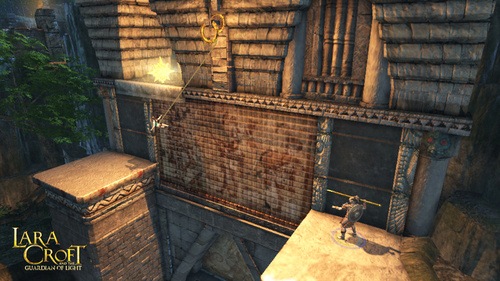 By Jove! Is that an isometric, action-adventure dungeon crawler? Certainly seems to be the case for the up-coming downloadable title. Lara Croft and the Guardian of Light also gives the infamous treasure hunter a new spear-throwing buddy named Totec – adding both online and offline co-op modes.
While the internet is filled with some rather vocal people expressing extreme displeasure, I can't say I've been this excited for a Tomb Raider game since roughly the beginning of time. It would be a monumental task for Crystal Dynamics to surpass – or in fact even meet – the standards for Action adventure gaming set by Uncharted 2, so this change of direction for a spinoff may be just what's needed to revitalise interest in Ms Croft.
Presumably the other project is a full-blown, regular Tomb Raider game – but we've heard nought from either Crystal dynamics or Eidos as yet.
Lara Craft and the Guardian of Light will be available later this year, presumably on the PSN and Xbox Live Arcade.
Be sure to look at Gamespot's preview
Last Updated: March 8, 2010