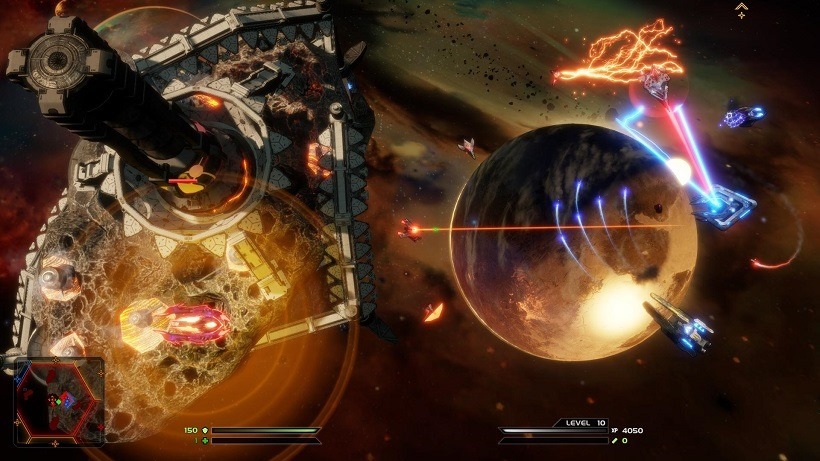 Dead Star might be a name that conjures up some familiarity. The online spaceship combat title launched earlier this year on PS4 and PC, and was particularly noteworthy for being April's PS Plus title. It was also a pretty neat little shooter, and I admit that I had some fun with it earlier this year. Armature, the Austin-based developers, called it their passion project – but it's one they're being forced to shut down.
In an email exchange with Kotaku, Armature confirmed that Dead Star's server would be shut down on November 1st. As a result, the game has been pulled from sale from both Steam and PSN, as current players prepare for the reality of just being able to play the offline tutorial mission. The reason is purely financial, with Armature not being able to fund the almost barren servers any longer.
As Armature director of operations Jack Mathews put it,
"We are shutting down the game because, bluntly, the costs of operating the game now exceed its income. This decision was not taken lightly internally, and was extremely sad to me personally. Armature put a lot of time, love and studio resources into both the game and the community, and we are extremely grateful to our community for their support in keeping this going as long as it could."
Armature launched Dead Star in Early Access in December last year, and even managed to find away around Sony's fear of the platform. The game was put on sale on PSN well before its official release in April, with players being sent fully playable builds as they were developed. It hit mainstream attention when it launched as part of PS Plus however, garnering some attention on Steam too during the same period.
But right now the servers lie quiet, with only a handful of players engaging in the captivating online skirmishes. Armature were also part of the mildly received ReCore, which launched on Xbox One and PC last month. One might assume these two events spell danger for the studio's future endeavours. "This is purely a financial decision to ensure the best possible future for Armature Studio," reaffirmed Matthews.
So if you've been a fan of the title, it's best to try get in as much time as possible.
Last Updated: October 19, 2016