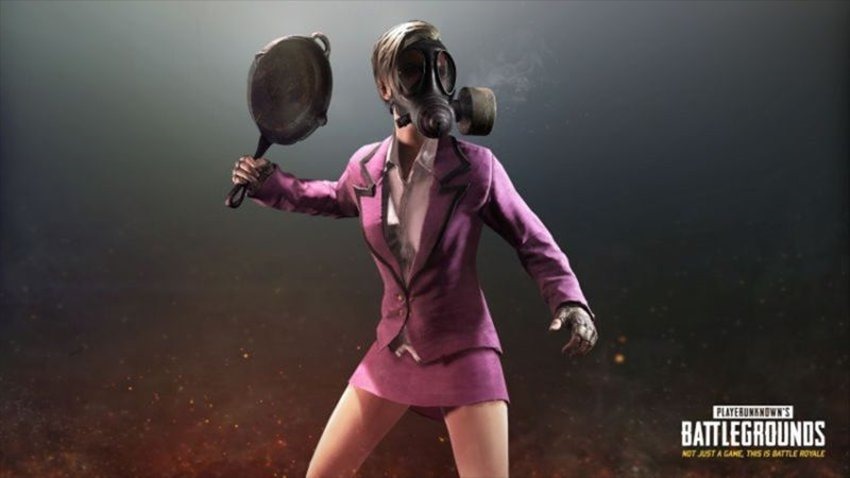 Many people (often, myself included) will defend loot boxes in games when they're home to little but cosmetic fare. Sure, they may cost a bit of money or show up as an in-game reward, but they contain little more than vanity items, so shouldn't make any appreciable difference to the game-playing experience.
The developers have PlayerUnknown's Battlegrounds have argued the reverse. They suggest that cosmetic items found in their games do have a direct effect on gameplay.
For a bit of context, the publisher and developer is currently embroiled in a bit of litigation with Chinese company NetEase over its own mobile PUBG clones. NetEase's Rules of Survival lifts not just PUBG's mechanics, but a few of its vanity items too. To bolster their case against NetEase, they've argued that the vanity items are important to gameplay, and should be protected. They've stated that in-game cosmetics and their cosmetics economy are critical gameplay elements
"In addition to armor, the user can pick up additional clothing, such as jackets, pants, hats, goggles, glasses, gloves, masks, shoes and shirts. The pieces of clothing do not affect gameplay but is an artistic expression that provides the player with a visually diverse gameplay experience as well as allowing each player to express him/herself.

However, clothing does affect gameplay in terms of camouflage. Clothing can be used to assist the player to blend in with the environment, making the player less visually detectable.

The player must visually detect an opposing player without any aid other than equipment found in gameplay, such as an optical scope. Thus, the colors and stylings of the clothing found in BATTLEGROUNDS adds to the rich tapestry of the gameplay experience while permitting artistic expression."
This flies in the face of previous statements from the company that say that cosmetics don't affect gameplay, but anything to win a case, I guess. They've probably inadvertently helped bolster arguments against loot boxes in any form as well.
Last Updated: April 10, 2018