Boosting is nothing new in any game, but in League of Legends over the past few years it has become a prevalent issue. A boost often constitutes someone else, who is a higher rank than you, using your account to boost your rank so you're able to play at a higher level, while some even go as far as selling boosted accounts. A new law passed in South Korea aims to ban boosting with a jail term of two years and an $18,000 fine according to Korean news site Inven.
"Illegal hacks, illegal private servers, and professional boosters are the three main factors that plague games and esports," said the National Assembly representative that passed the bill initially. "We will now protect the game industry and the esports system through amendment of the game law."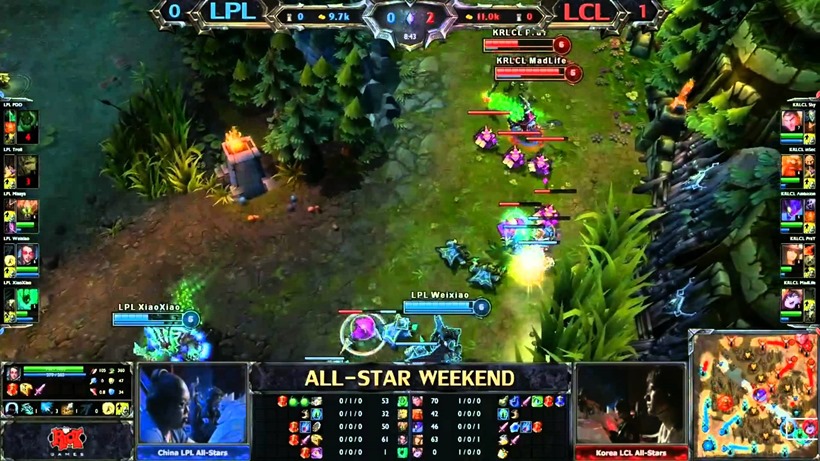 This new bill (or law) comes with an amendment of the Games Industry Promotion Act and its sole aim is to punish boosters, or as they call it – "surrogate players." The sale of boosted accounts has been a grave issue for Riot Games in the past as it creates an unfavourable environment for players who have earned their skill and now being matched with players who are perhaps not at that level. Fortunately for the players who purchase these accounts, the law does not punish them. Yet.
In the past, both Riot Games and KeSPA have taken action against these websites, but their power is limited to the only removing them and banning players who have purchased these accounts. Up until now, no real punishment has been in place to deter those boosting, but the new law is something to be concerned about as two years and hefty fine is nothing to joke about.
South Korea has been at the forefront of gaming regulation since the beginning, and we all remember the unfortunate match-fixing scandal which rocked the Starcraft II world not too long ago. It's due to instances like this that Korean lawmakers have taken a special interest in esports in order to maintain the integrity of the esports rich nation.
Like esports?
Check out esports central
Last Updated: June 14, 2017