With Worlds all but concluded for 2016, fans of League of Legends will get one last event ahead of the 2017 season. The League of Legends All-Stars event puts East vs. West in the ring once again as the best players from all around the world compete for pride and glory. In 2015 it was Team Fire (LCK, LMS and NA LCS) who came out on top, but this year things might be a little closer.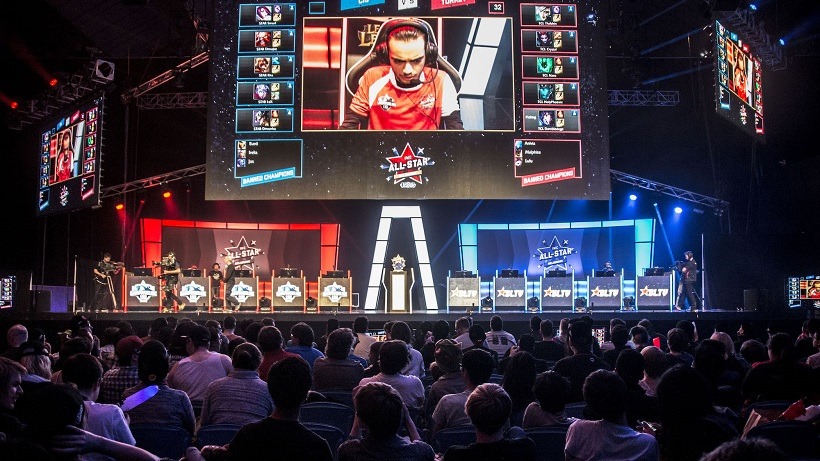 The All-Star Showdown will take place in Barcelona next month (December 8-11) and the fans have already voted for their top players. Once again, Fire and Ice will clash at the League of Legends All-Star event, and the teams have been finalized.
NA LCS
Impact (Top, Cloud9, 41.7%)
Reignover (Jungler, Immortals, 36%)
Bjergsen (Mid, Team SoloMid, 66%)
Doublelift (AD Carry, Team SoloMid, 35%)
Aphromoo (Support, Counter Logic Gaming, 55.3%)
LCK
Smeb (Top, ROX Tigers, 56.5%)
Bengi (Jungler, SK Telecom T1, 46.3%)
Faker (Mid, SK Telecom T1, 82.6%)
PraY (AD Carry, ROX Tigers, 51.9%)
MadLife (Support, CJ Entus, 47.4%)
LPL
Mouse (Top, EDward Gaming, 24.3%)
Clearlove (Jungler, EDward Gaming, 49.6%)
We1less (Mid, LGD Gaming, 27.4%)
Uzi (AD Carry, Royal Never Give Up, 51%)
Mata (Support, Royal Never Give Up, 34.5%)
EU LCS
sOAZ (Top, Origen, 23.3%)
Jankos (Jungler, H2k-Gaming, 38.3%)
xPeke (Mid, Origen, 35.2%)
Rekkles (AD Carry, Fnatic, 43.1%)
Mithy (Support, G2 Esports, 18.1% — YellOwStaR declined his invite with 34.7% of the vote)
LMS
Ziv (Top, Ahq e-Sports Club. 66.1%)
Karsa (Jungler, Flash Wolves, 49%)
Maple (Mid, Flash Wolves, 48.6%)
Bebe (AD Carry, J Team, 56.1%)
Albis (Support, Ahq e-Sports Club, 43.4%)
(via The Score eSports)
Voting was put forward to the international community, and no surprised as Lee "Fake" Sang-Hyeok received 82.2% of the votes for LCK. Second place in the fan favourite category is Søren "Bjergsen" Bjerg who pulled in 66% of the votes for NA LCS. The most exciting team, in my opinion, is EU LCS boasting both sOAZ and xPeke in their lineup. While it was SK Telecom T1 who took The World Championship, the combined efforts of the regions is what really matters as the All-Star tournament features both team games and 1v1 matchups. It's a pity that  YellOwStaR (who recently retired) declined his invite. It would have been incredible to see him play alongside Europeans once again, but unfortunately we will not have the pleasure.
League if winding down for the year, but the All-Star match always delivers!
Last Updated: November 10, 2016