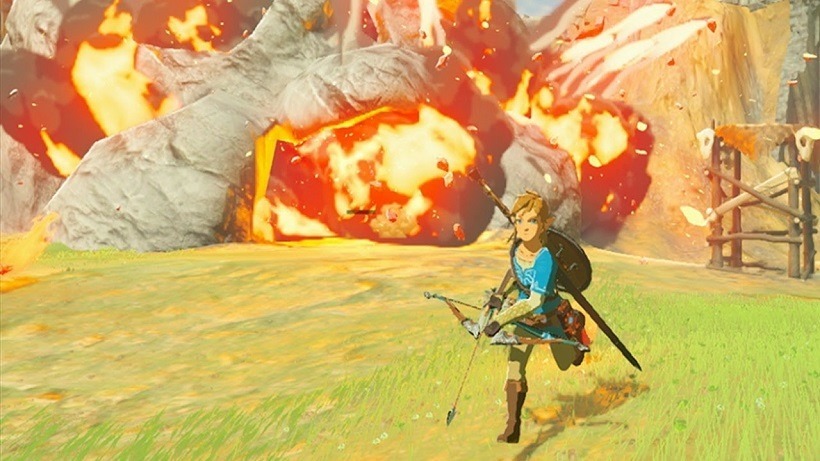 Nintendo really got the ball rolling with their new Switch console last week, even if they're being forced to answer some tough questions about the validity of some of the footage this week. Although support for certain titles is still up in the air, we know for sure that The legend of Zelda: Breath of the Wild is coming to the new hybrid hardware. It's making its way to the Wii U too, and it doesn't seem to matter which version you look at. Breath of the Wild is looking good, and 40 more minutes of gameplay just serves to prove that.
If you don't mind brushing up on your Japanese or not being able to read item descriptions, then you really should have no reason not to hit play below. The gameplay takes you through some of the game's opening moments (which I sampled at E3 earlier this year with a massive grin on my face), while moving briskly to more crowded, interesting areas. Being the first true open-world entry in the series, the video shows just how varied some of the portions of the map are – with shifting weather, enemies and obstacles challenging Link.
As you may well know already, Link will have to worry about survival just as much as exploring themed dungeons this time too. You'll be able to cook up an assortment of foods to create powerful health buffs, change clothes to keep you safe in the current weather, and choose from a variety of weapons and shield to suit your situation. It's far more dense in terms of RPG-like content than previous games, and might go a long way to contextualising some of the game's more obtuse mechanics to newcomers.
For series fans though? This looks like a game that's quickly forming in the Legend of Zelda of our dreams. An expansive adventure with a lot more to do off the beaten path, with new powers, weapons and characters to interact with. I'm pretty ready for it now Nintendo.
Last Updated: October 25, 2016