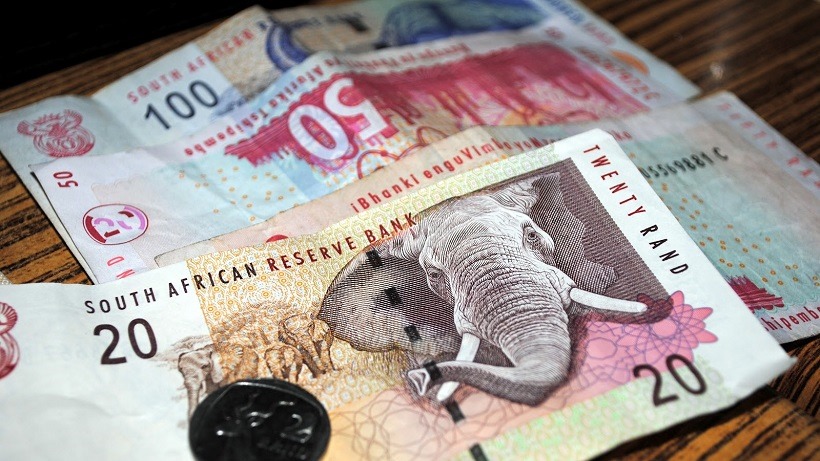 Last week we discussed the Digital Gaming League (formerly Do Gaming League) and their tournament format, their prize structure and overall competition. I touched on prize pools, which in my opinion are rather shocking in this country, but there are models which can work. A model, which I'm not too fond of, is the "pay-to-enter" model, which essentially allows teams to pay a fee, play in the tournament and win the cash as prizes. Orena have adopted that model, and although I'm not a big fan of it, their reasoning makes sense:
"The main idea behind moving into paid cups and other platforms which will be released in the near future, is to allow Orena to invest in itself without relying solely on exterior "sponsor based" support. This also means we can control our setup from the ground up, guaranteeing our high standards of "Online" and "LAN" event production. With our premium cups and upcoming ladder system, the competitors and community at large now have a "more" direct influence in the growth of local e-Sports." –  Orena
Cons
My only gripe with pay-to-enter is that the South African scene, albeit really competitive, is not as spread in terms of competition. In certain titles we see a major gap between our top teams and those below them. Each title has roughly three to four top teams, and this may discourage support from those lower tier teams who are essentially "putting money in the pockets of Bravado Gaming," which was something said to me a while ago. This is a terrible mindset, and as someone who supports growth wherever I can, I'm quite disappointed that I have this mentality, but I cannot disagree that there are major upsides to this model.
Pros
The major upside to "pay-to-enter" is that it promotes incentive to perform. You're in actuality putting your money where you mouth is and this can promote extreme competition between certain teams. This is, after all, your hard earned cash you're putting on yourself. This also helps growth of cash prize pools for smaller tournaments, and the more tournaments we see, the more pressure is put on other tournaments to match those prize pools. In the end we all win, but I do have some questions. The question of course, is how will the public respond?
The change in approach
We reached out to the owner of Orena, Luca "RoBoHoBo" Tucconi, on his motivation behind pay-to-enter and his past experience with sponsor based tournaments.
"Moving into the pay to enter model was always going to be a factor for us, whether it is with our current Battle for the Throne cups or our future plans for a team "focused" challenge system (was tested publicly earlier this year) which will have free and premium subscription options.

"As a completely private company (in terms of having 0 affiliation to a larger holding company) we have only a few options to earn profits for the countless hours of work that is put into organizing our events. With added financial flexibility we can offer incentive to the staff we have hired as volunteers since our inception, as well as investing back into the business to create the events we have all been begging for. Unfortunately, on a local front, sponsorship involvement will only go as far as the supply of prizes for the competitors. This can be great, but in the long run doesn't provide the event host with an opportunity for real "growth". Therefore the events don't show any real progress, the quality of the production remains the same and the sponsors gain no added benefit going from event to event.

"When looking at some of the worlds largest tournament providers (ESL, MLG, Faceit, ESEA, Gfinity, PGL) one thing is clear, they don't blemish their online platforms with unrelated advertising, usually there is no advertising at all. Their large spikes in growth have always come after implementing systems which their users pay to use, usually on a monthly subscription basis.

"We do understand it may be difficult for teams to pay up for 2 weeks of knockout competition, so we hope that once we do provide an equal or greater experience than what is offered on international shores, our local users will be willing to support an initiative that is totally focused on our eSports markets growth."
Can organizations and individuals afford this?
In South Africa we have several organizations which pride themselves on being professional Multigaming Organizations. Off the top of my head I feel the following organizations should be more than capable, and willing to support it: Bravado Gaming, Energy eSports, Carbon eSports, Altitude Gaming, Xperts in Total Chaos (xTC), Damage Control, BerZerk Gaming, and many more. Already with several teams who would be willing to pay this does create a slightly larger prize pool. When it comes to more private individuals pooling the funds together may hinder growth for those who aren't part of major organizations. I feel this model does not talk directly to the open public, then again R100 per person means maybe a weekend spent in doors instead of at your favourite pub. The questions will be answered in time, but for now the model is already live with their latest tournament.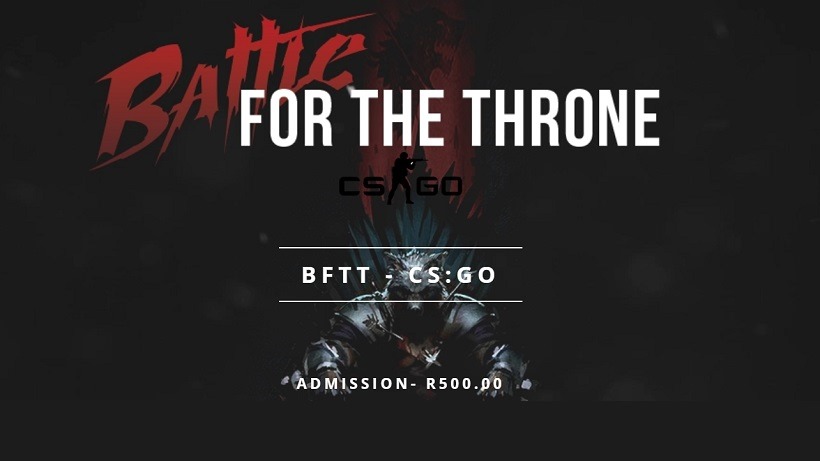 The current Orena Battle for the Throne tournament has a R500 entry fee, with prizes up to 6th place. Essentially 6th place gets their cash back which will allow them to reenter the next weekend.
In closing I feel this could be the step in the right direction, especially since we're in the interstitial stage in eSports in South Africa where trying new models won't damage a brand.
Like esports?
Check out esports central
Last Updated: October 19, 2015