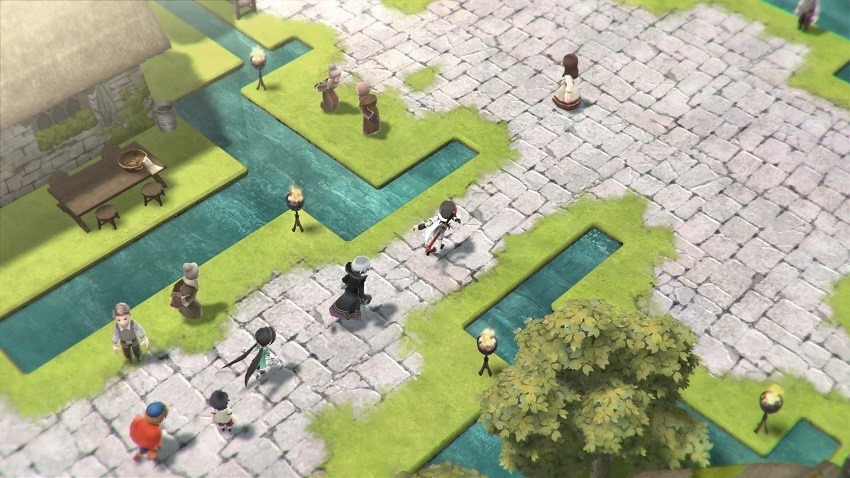 I Am Setsuna was a great, old-school RPG from a new in-house studio Square Enix has working hard on similarly styled games. The Tokyo RPG Factory hit all the right notes with their first game, so its no surprise that their next title, Lost Sphear, looks remarkably similar. It's got a different tale to tell and new characters to fall in love with though, and is set to launch as early as January.
Square Enix revealed the release date yesterday, stating that the game would launch in the West on January 23rd 2018. Unlike the first game though, it won't be exclusive to PS4 at launch. Lost Sphear will land on PS4, PC and Nintendo Switch at the same time, which is pretty much all the platforms you can find I Am Setsuna on right now. It'll go for $49.99, according to PSN, and be a digital exclusive unless you order physical versions from Square Enix themselves.
Lost Sphear retains a lot of the DNA that made I Am Setsuna so great. it's active-time battle system is back, but the entire tale takes place on a new isometric frontier. Here you'll help new protagonist Kanata save the lands he grew up in, as they slowly disappear from memory – both literally and figuratively. The world looks brighter and more colourful without the constant fall of snow, but the story seems to be dealing with a lot of the same sort of sad subject matter.
Still if you're a fan of I Am Setsuna there's likely a lot to chew through here. And with the pace that Tokyo RPG Factory has established for itself, this can only serve as better news.
Last Updated: July 26, 2017